Happy Labor Day! D102 schools will not be in session today.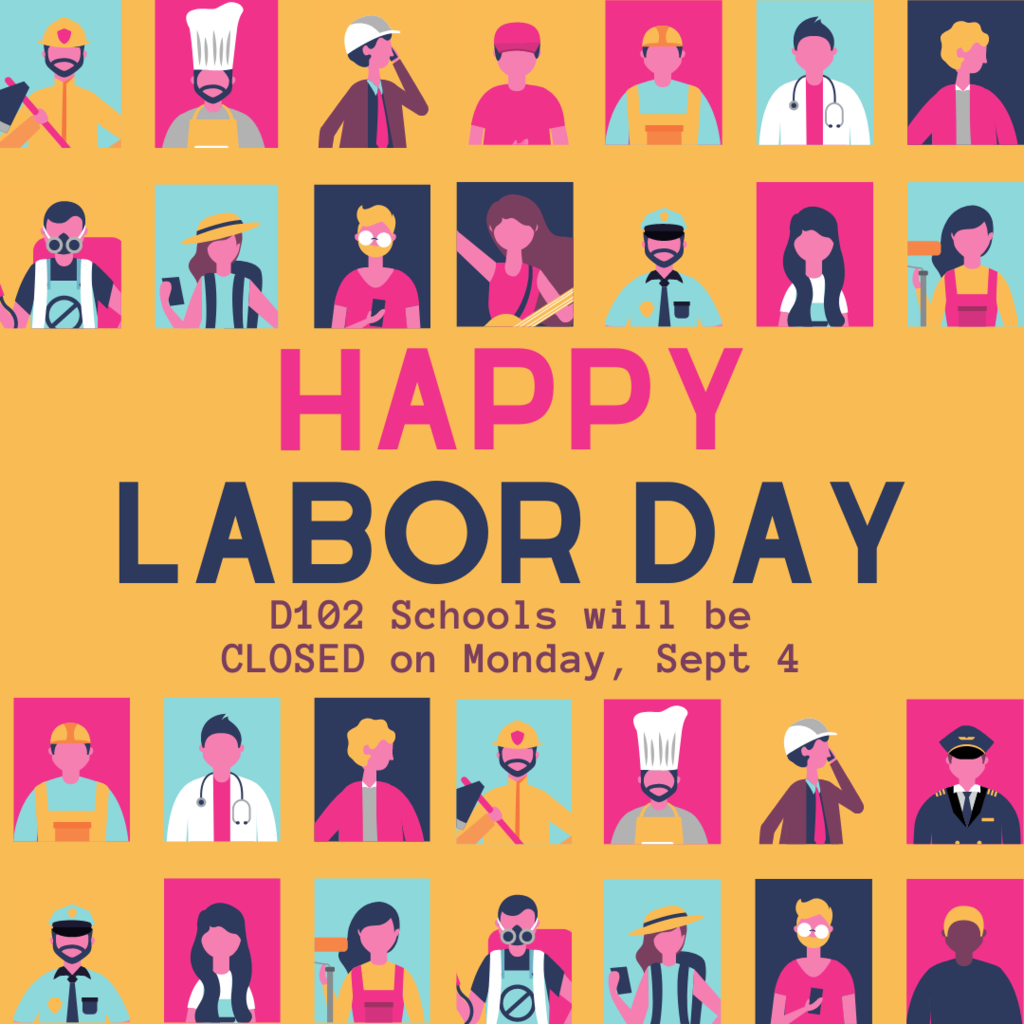 In less than two weeks, all the schools within D102 will be filled with returning and new students in the buildings. We're so excited to start another school year with this community! We look forward to seeing you after the summer break for more learning on Aug. 23!

Happy Winter Break D102! We hope you have a restful break, and get time to enjoy the holidays with family. We'll see you back at school on Monday, January 8, 2024!

Today is Indigenous People's Day! In honor of the day, D102 schools will not be in session. Take a moment today to learn more about Native American culture and their history. Students can read and learn more from their school's library selection.

March 4, was the Annual STEM Expo! The theme this year was Forensic Science, with over 90 projects by K - 6th grade student scientists. Projects ranged from simple to complex but each student was able to present what they learned and their experiment.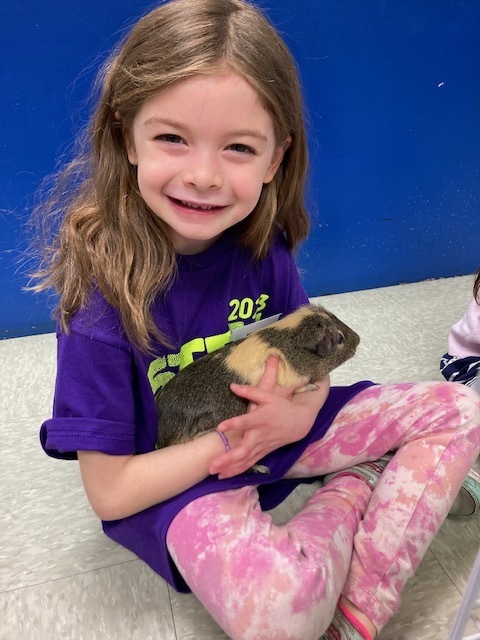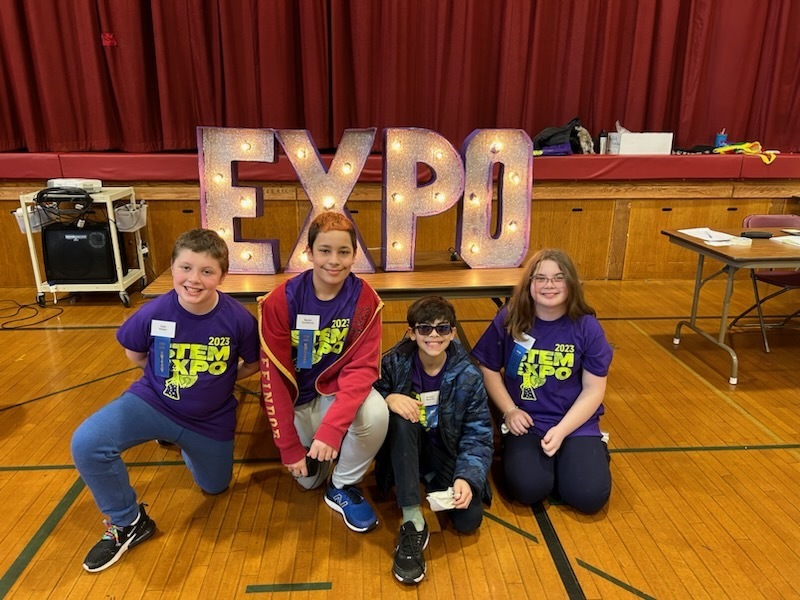 Everyone is invited to visit our student's STEM EXPO projects on Saturday, Mar 4th from 9:00 - 12:00 at Forest Road School. Visit the Science Center Open House from 10:00 - 1:00. See you Saturday!

STEM EXPO 2023 is getting closer. Participants receive a certificate and the infamous annual t-shirt. Register by February 17th to be guaranteed your t-shirt size. EXPO is Saturday March 4th from 9:00 - 12:00. Check out the website for more information. See you there!

Save the Date! STEM EXPO 2023 will be on Saturday, March 4th. Start thinking about your project. More detailed information will follow in January.

Happy Earth Day! 🌎 Today the Science Center will be hosting their 9th Annual Open House. They will have activities and projects for children and families to participate in. See you there tonight at 5 p.m.! ¡Feliz día de la Tierra! 🌎 Hoy, el Centro de Ciencias organizará su novena jornada de puertas abiertas anual. Tendrán actividades y proyectos para que participen los niños y las familias. ¡Nos vemos allí esta noche a las 5 p. m.!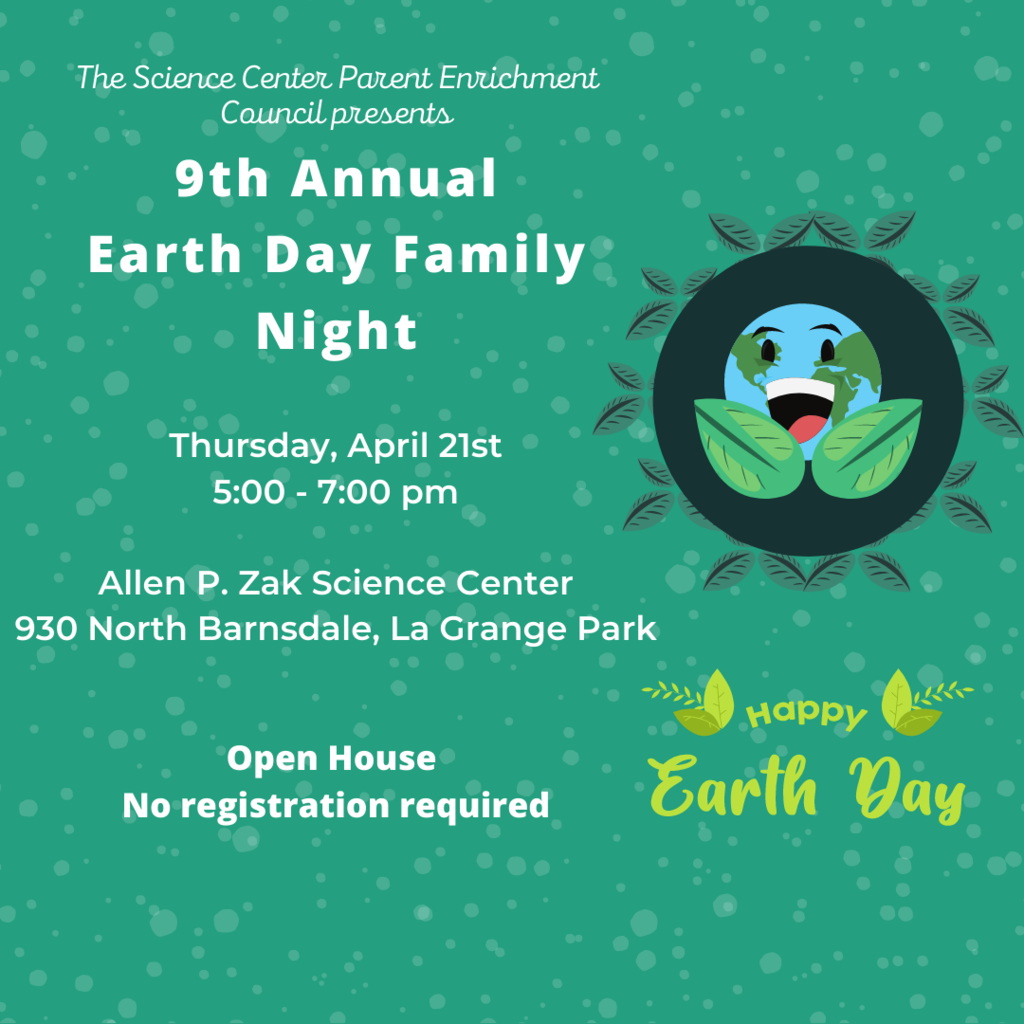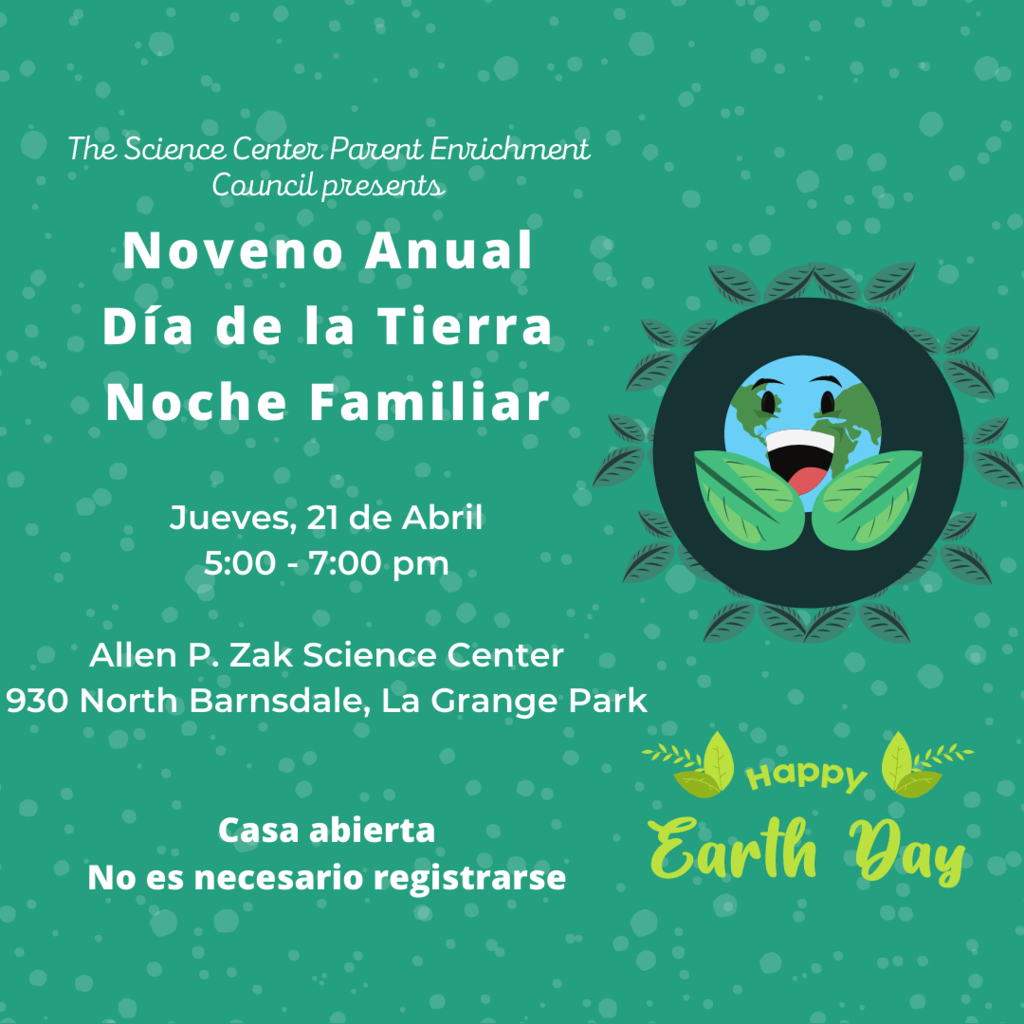 Is your child vaccinated? District 102 invites families to voluntarily share an electronic image of their child's vaccination card with their building's health office. Providing proof of vaccination is not required. Copies of proof of vaccination will be kept in each student's individual health file and treated in the same way as all health records. Please feel free to send a picture of your child's COVID vaccination card to your school nurse. BR/FR Kelli Kalata /
kalatake@dist102.k12.il.us
OG/CP Danyelle Olsen /
olsenda@dist102.k12.il.us
PJH/CO Beth Cornelison /
cornelisonel@dist102.k12.il.us

The window for parents to take the 5Essentials Parent Survey is open through March 11, 2022. To take the survey, please visit
https://survey.5-essentials.org/Illinois/
and select the appropriate survey to begin. Click here for additional information on the importance and purpose of this survey for continued school wide improvement. For more information about the Illinois 5Essentials Survey, or to view previous years' reports, please visit
https://www.5-essentials.org/illinois
. If you have any questions or concerns, please contact 5Essentials Client Services at 1-866-440-1874 or
impact-surveys@uchicago.edu
."

STEM EXPO will be back in-person this year on Saturday March 5th! Register by February 18th so we can order you a t-shirt and reserve your space.

Happy Lunar New Year! Chinese New Year, also known as the Lunar New Year, is the festival that celebrates the beginning of a new year on the traditional lunisolar and solar Chinese calendar. Typical traditions include cleaning and decorating, spending time with family, and exchanging gifts or red envelopes with money. Happy Lunar New Year to all who celebrate!

Today we honor and celebrate Martin Luther King Jr.'s legacy toward racial justice. We must continue to honor his legacy, not just today, but every day through our actions. #MLKDay #d102bettertogether #Lagrange #lagrangepark #Brookfield #D102spreadskindness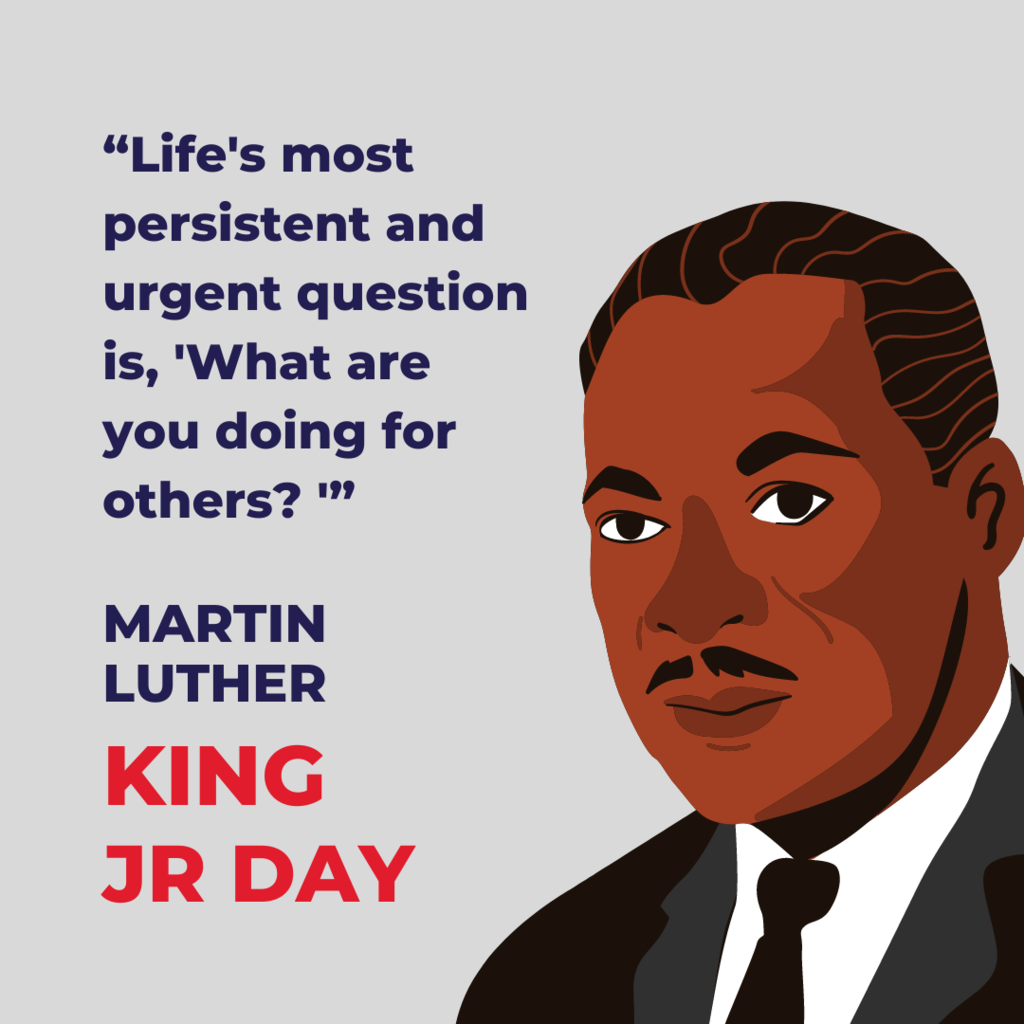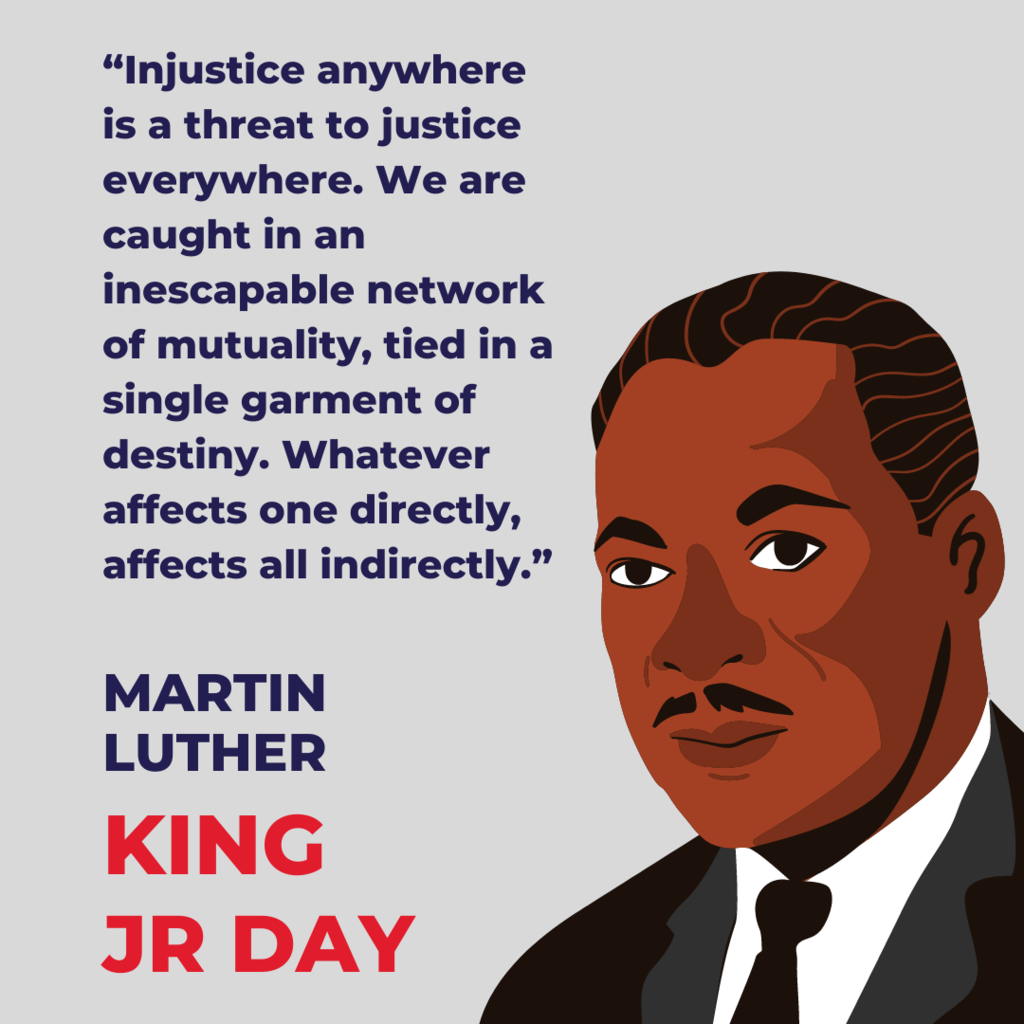 Happy Veterans Day to those who have served and protected!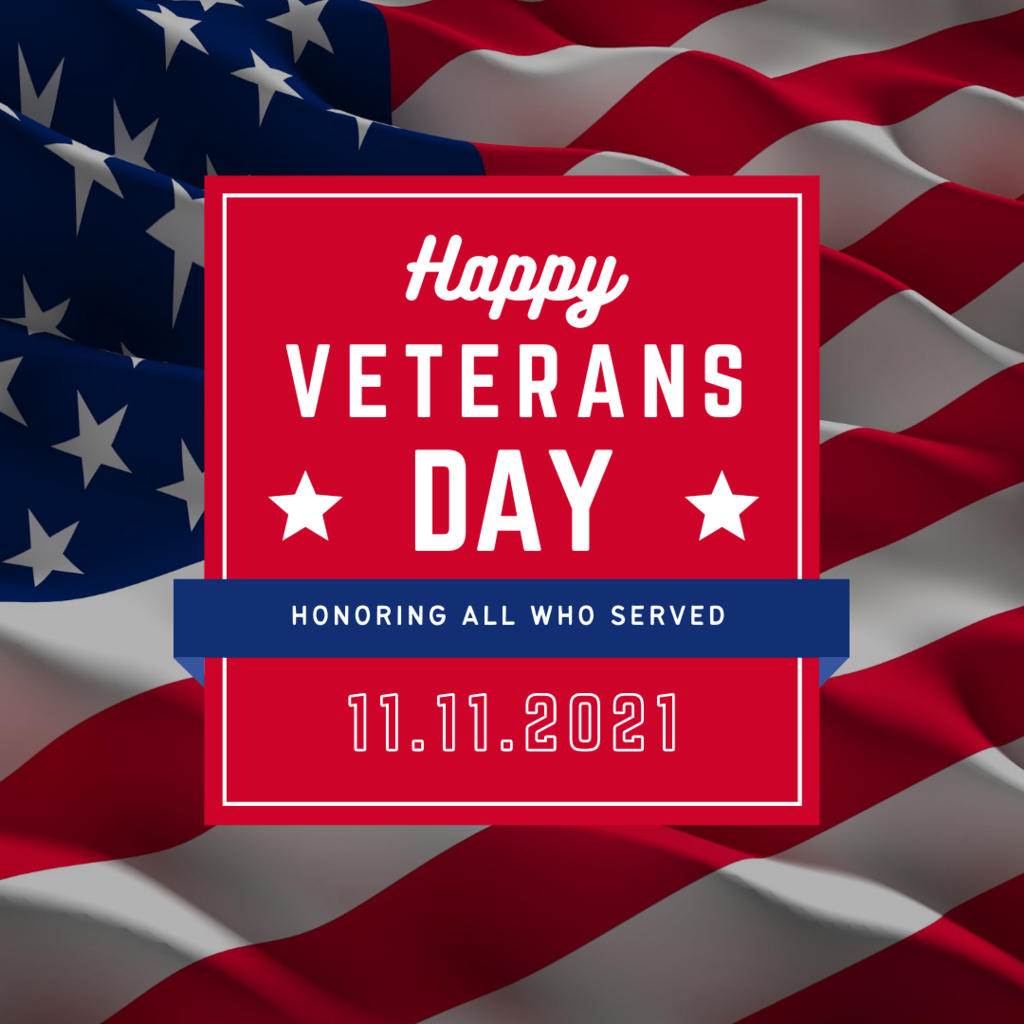 If you are a parent volunteering in District 102, you will need to provide proof of vaccination or proof of a negative COVID Test, prior to volunteering. Proof of vaccination or negative test will need to be submitted to the school's health office. If you have any questions please feel free to reach out to the respective buildings for more information.