Dear Congress Park Community,
Our third through sixth graders have already begun IAR Testing. Everyone is working hard and having fun demonstrating what they know. Please ensure that your child is prioritizing sleep and eating breakfast in the morning so they have energy to do their best!
Our kindergarten through second graders have been supporting the older students by sending motivational posters and messages to give them a boost of confidence before testing day.
After this busy week at school it is time have fun! I hope to see you at the Spring Carnival this evening from 6:00 - 8:30 p.m here at Congress Park. Thank you, PTO, for making this event so special!
Important Arrival and Pick-Up Reminders
Please review the arrival and pickup procedures listed below to help keep all of Congress Park's students safe.
These traffic arrangements were made under the guidance of the Brookfield Police and Fire Departments in order to better ensure the safety of our students. If you are not the person that picks up your child after school, please pass this information on to whoever picks up your child.
Morning Drop-Off
Student arrival begins at 8:10 a.m., and there is no adult supervision prior to this time.

Please do not park on Madison Avenue or Raymond Avenue. These streets are one way streets and drop-off only.

No drop-off is allowed in the parking lot/circle drive.

Students can be dropped off along Madison Avenue on the school-side of the street.

All students should be dropped off from the curb side of the car.

Students should avoid walking through the parking lot.
Afternoon Pick-Up
Please do not park on Madison Avenue or Raymond Avenue. These streets are one way streets and pick-up only.

No pick-up is allowed in the parking lot/circle drive.

Please wait inside the car for your child to arrive.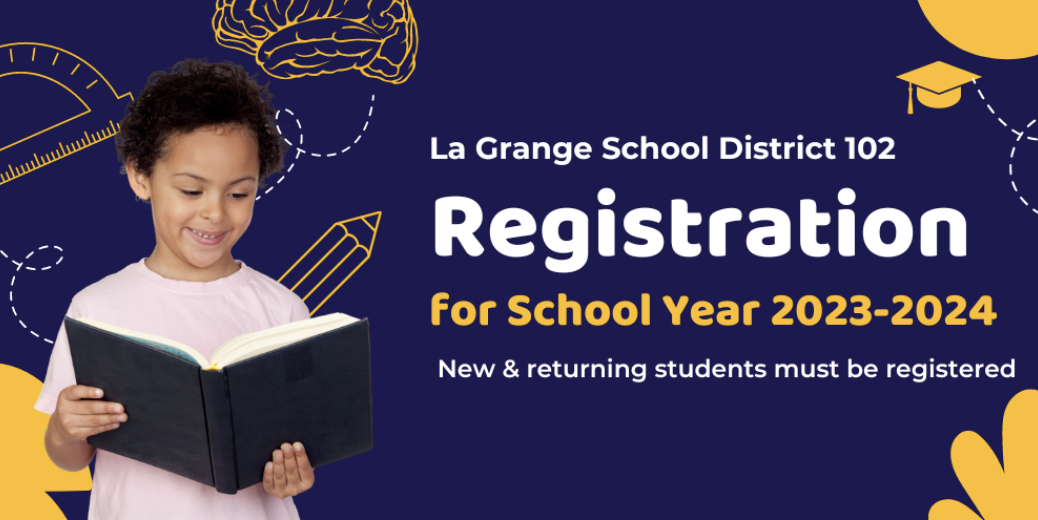 REGISTER NOW FOR THE 2023-2024 SCHOOL YEAR
All new and returning students must be registered.
Online registration is now open for the 2023-2024 School Year. The registration window will remain open until Sunday, May 14, 2023.
**Please note you can not complete online registration on a cell phone.**
To register returning student(s), please log in to your PowerSchool Parent Portal. You must register each returning student(s) by selecting "Returning Student Registration" on the page's left side. If you have multiple students to register, return to your PowerSchool Parent Portal, switch students, and follow the same steps.
If a new student enters the district, you must complete the returning students' registration FIRST before starting a New Student Registration.
If your address has changed from what we have on file, you must provide new residency documents. You can upload new residency documentation as a part of this online registration or drop off those documents at your child's school of attendance.
New for the 23-24 school year, if you lease a property or reside with someone within D102 boundaries, we request that you submit an updated lease or the Residency Affidavits each year.
Residency information may be requested from returning families after the online registration has been submitted.
**Registration is not complete until all requested paperwork is submitted.**
If you submit paper copies of residency documents, please complete the Residency Information Form and submit that with your paperwork.
Once you have submitted your form, your submission cannot be changed or modified. Please contact your school's main office if changes need to be made after submitting your form.
If you have additional questions, click HERE to visit the Registration page on the District website or email registration@dist102.k12.il.us
B.A.S.E. and Right at School
B.A.S.E.
The 2023-2024 B.A.S.E. registration for Congress Park families who are signing up for full-time care will begin on Thursday, April 20, at 9:00 a.m. Full-time is defined as children who attend both morning and afternoon B.A.S.E. sessions each week consistently throughout the school year. All other families that need care will have the opportunity to register beginning on Thursday, April 27, at 9:00 a.m.
Registration will take place at the Park District of La Grange only. Due to the parking lot improvement project in front of the Recreation Center, all parking will be at the north end of the building. No registrations will be accepted at the B.A.S.E. school locations. The registration fee is $50 per child and is non-refundable.
Right at School
Registration for Right at School will not be open until late May or early June. More information regarding Right at School can be found at www.rightatschool.com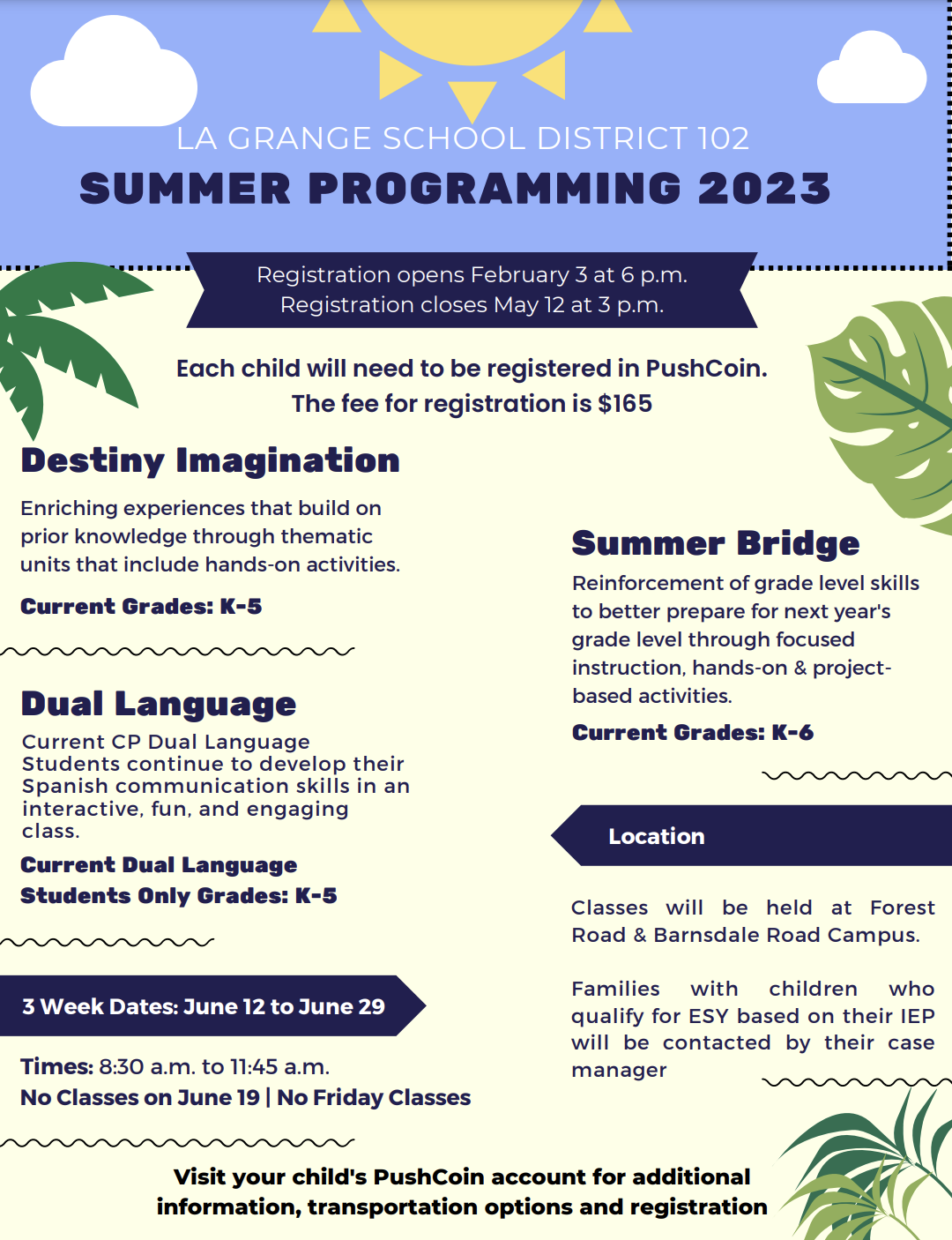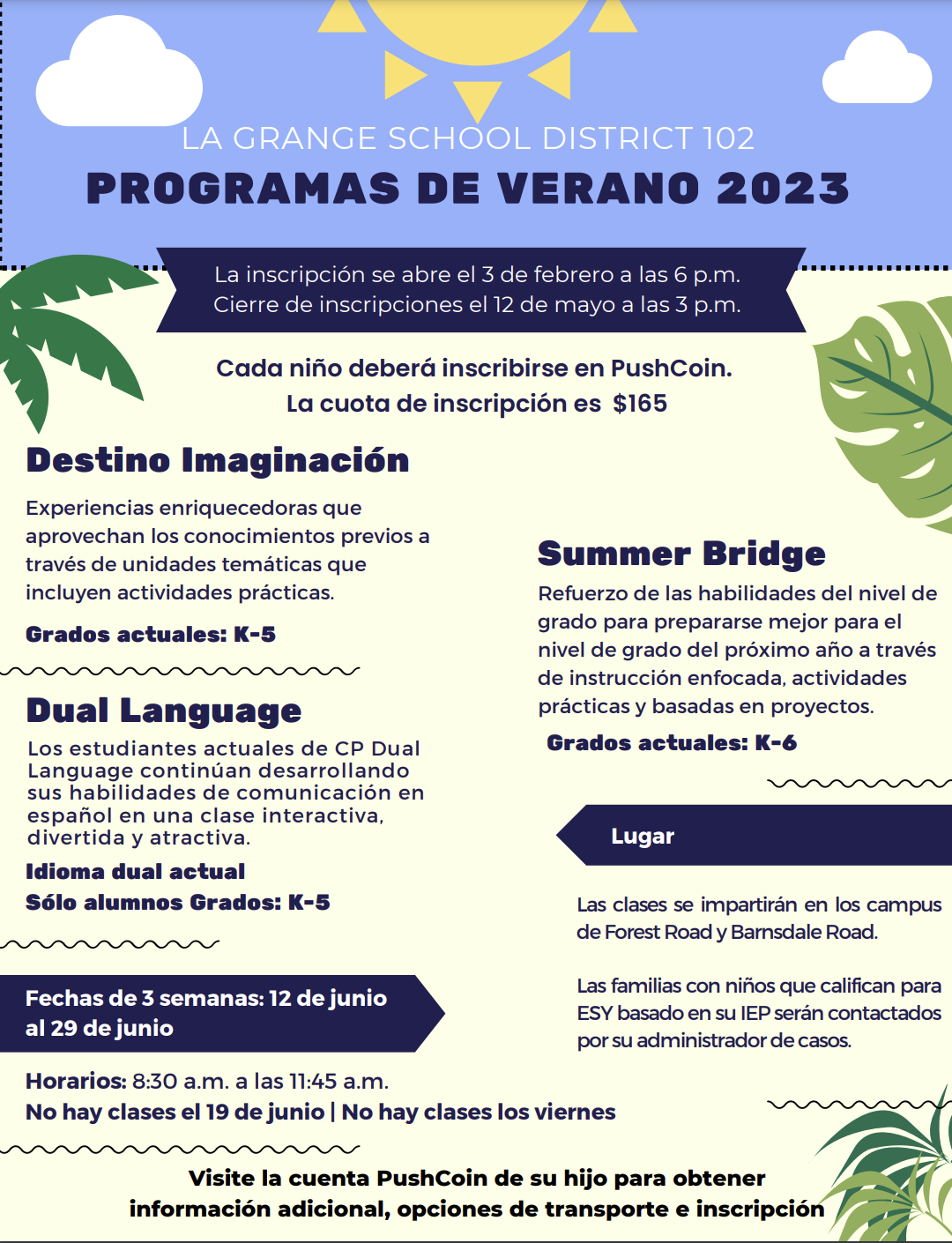 Attendance
If your child will be absent from school, please contact cpattendance@dist102.k12.il.us. This is a quick and easy way to communicate with the health office about your child's absence.
Congress Park Parent Calendar
Congress Park activities can be found on the District website, or parents can subscribe to our Parent Google Calendar. Follow the link to subscribe. Congress Park Parent Google Calendar

3/7 - 3/15 - IAR Testing
3/10 - PTO Carnival - TONIGHT!
3/11 - LT Solo and Ensemble Festival
3/21 - District Battle of the Books
3/27 - 3/31 - Spring Break
34/6 - 3rd Grade Field Trip - Shedd Aquarium
4/7 - No School - Spring Holiday
4/10 - No School - Institute Day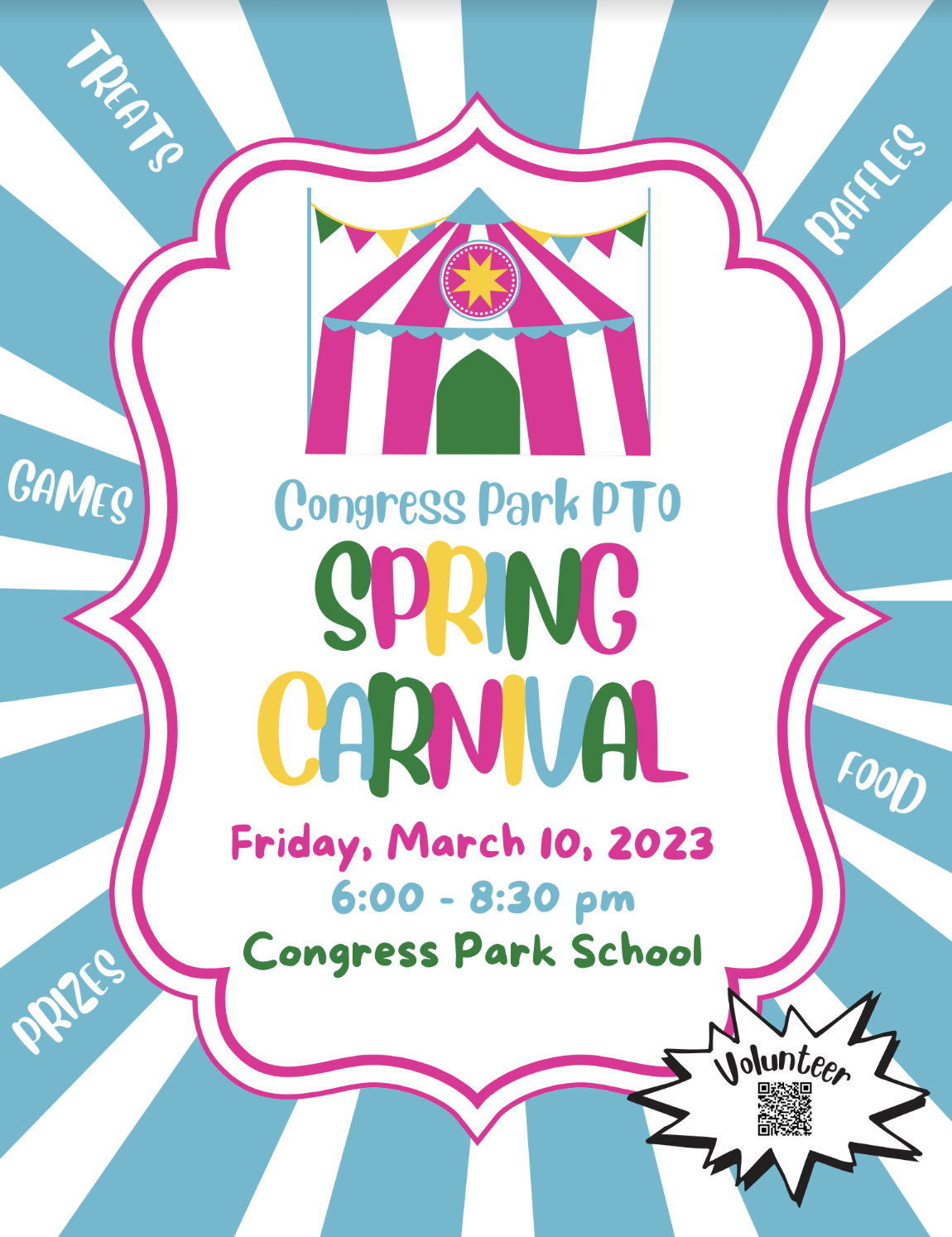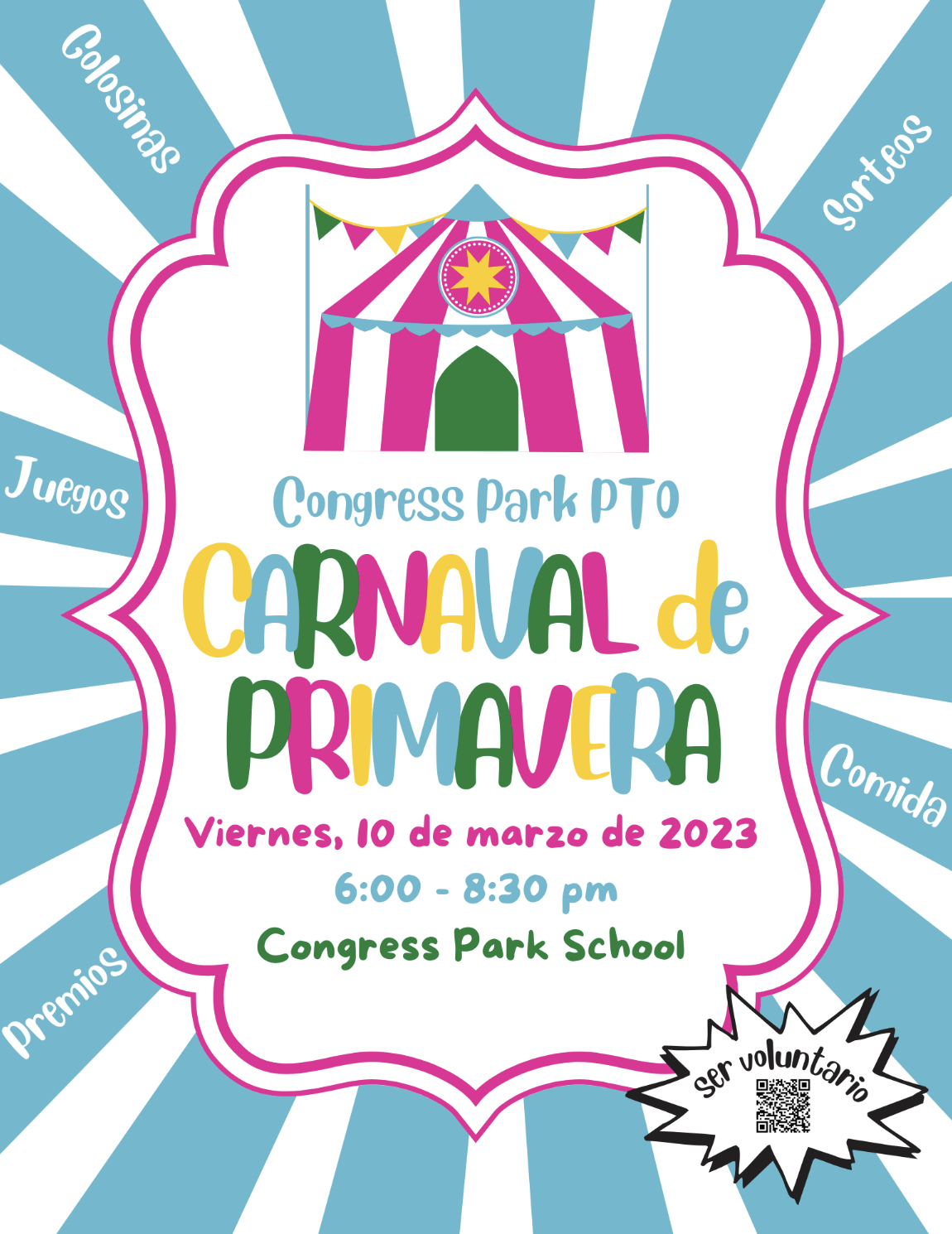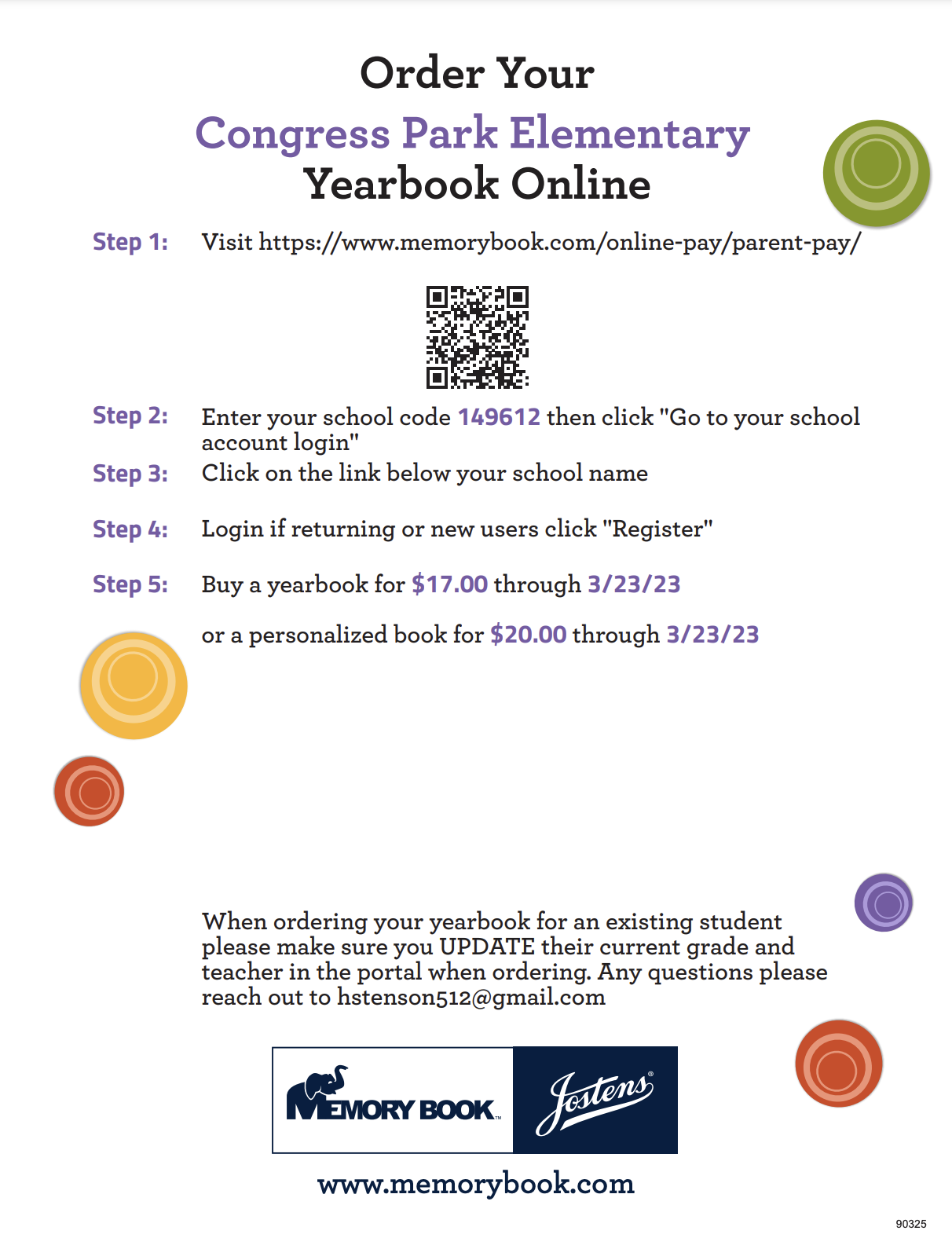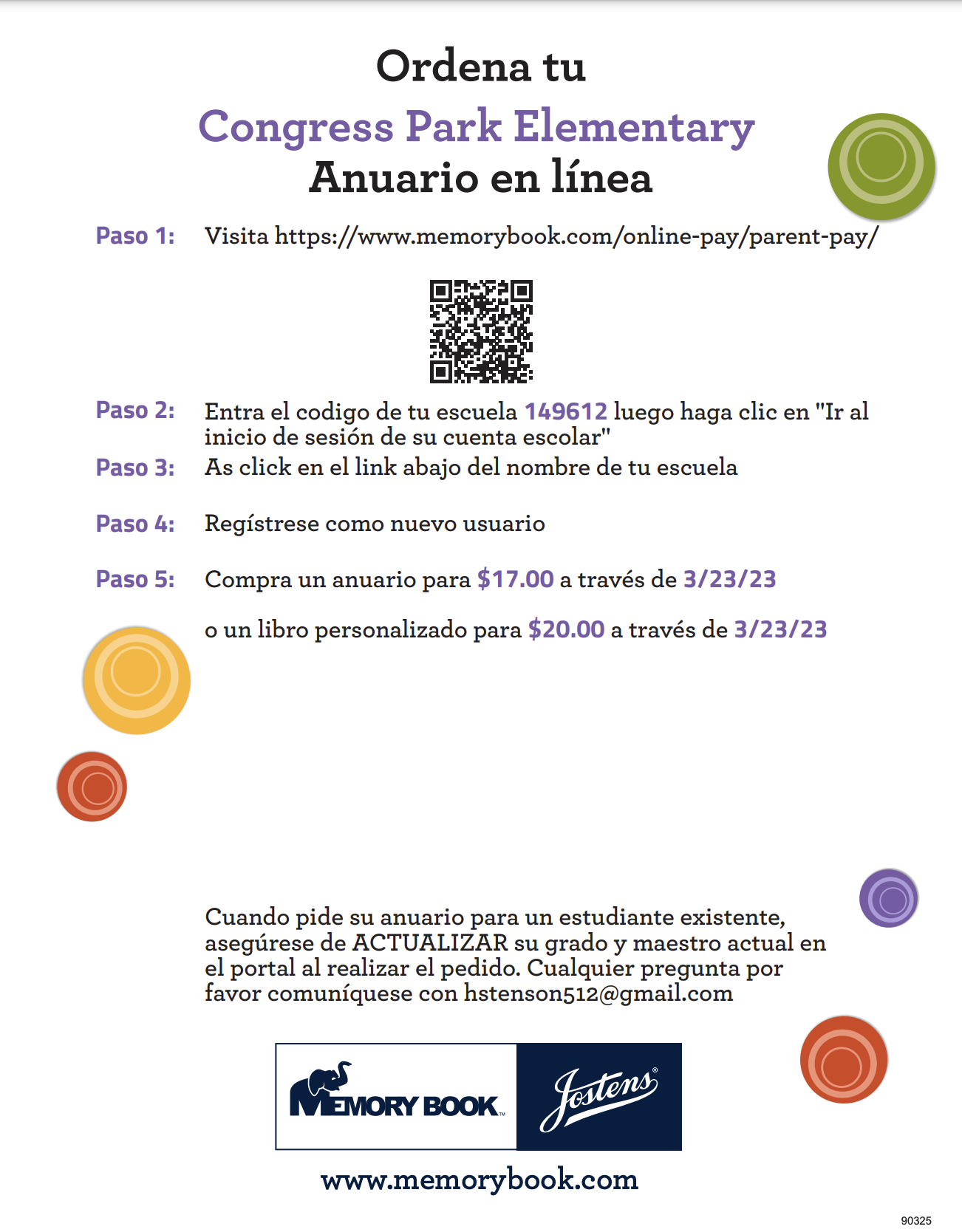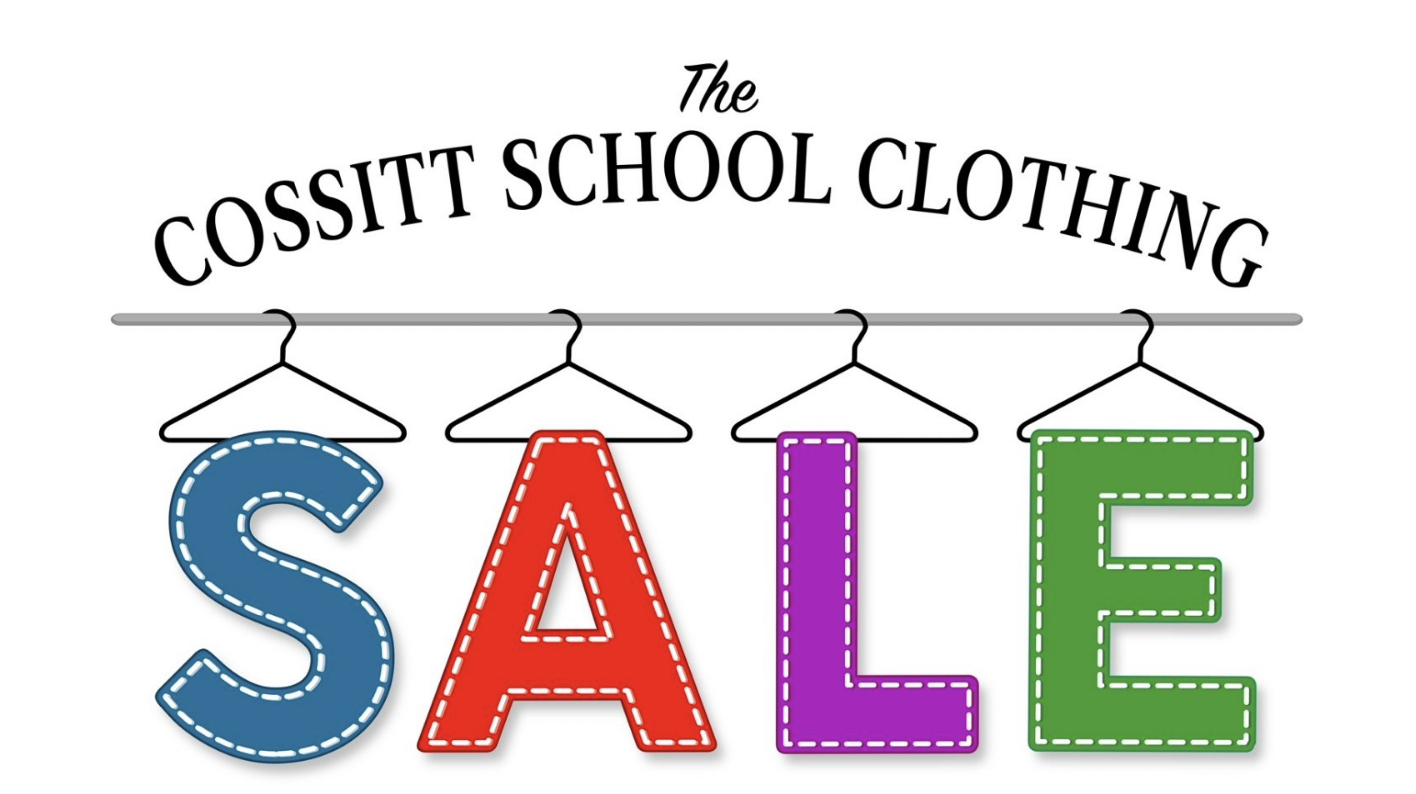 The Spring Cossitt School Clothing Sale is this weekend! This is a great opportunity to find the sale's BEST merchandise: spring & summer clothes, shoes, outerwear, sports gear, books and more. Don't forget about those precious Easter/First Communion outfits! If you have children 16 and under, you will love the bargains you find - especially as inflation has us all feeling the pinch.

For more information on the sale, visit: http://www.cossittptc.org/clothingsale/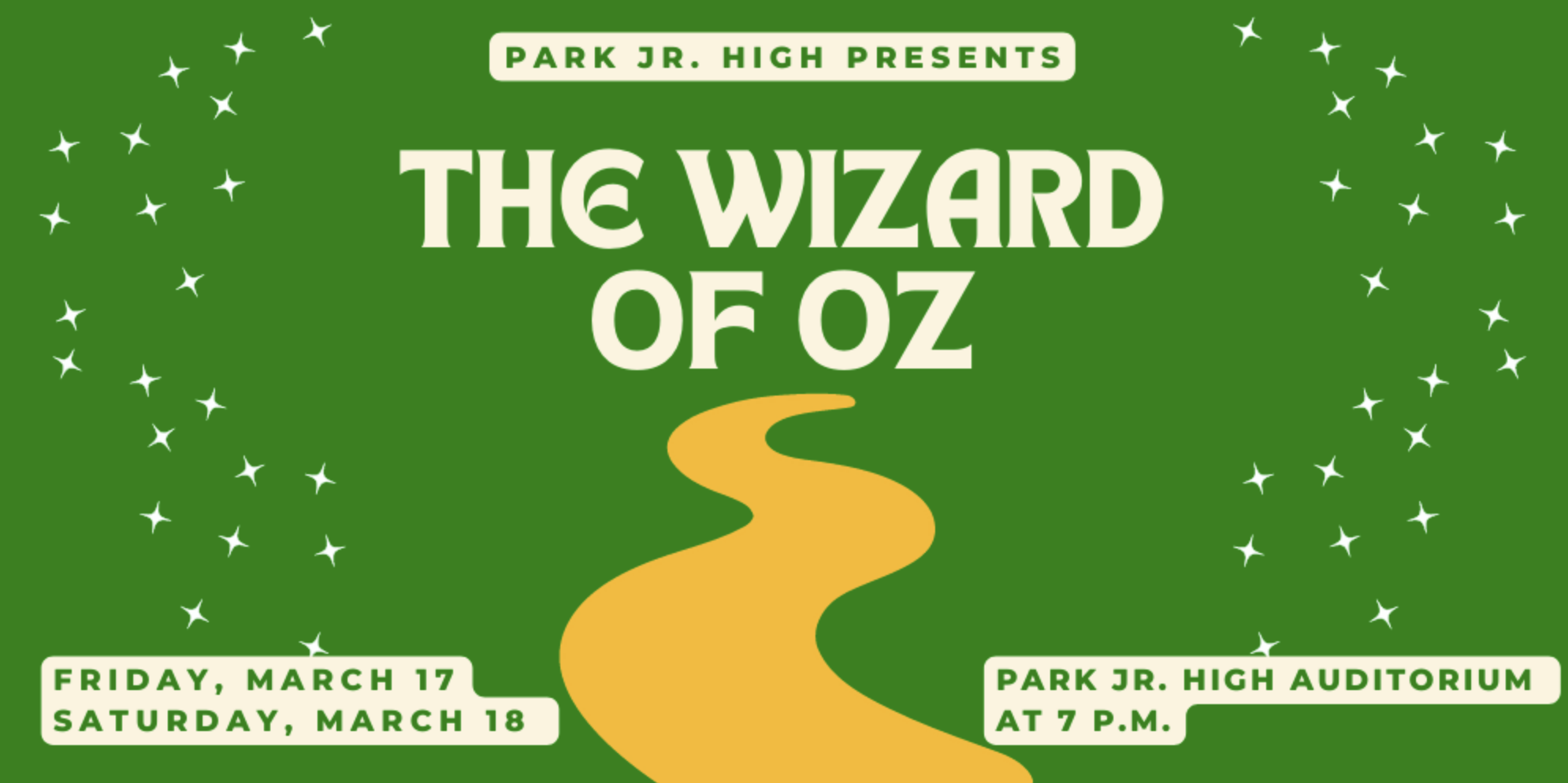 THE WIZARD OF OZ: THE MUSICAL
Park Jr. High in La Grange Park presents its spring musical, "Wizard of Oz: The Musical" in the PJH Auditorium. Performances will take place on Friday, March 17 and Saturday, March 18 at 7:00 p.m.
Tickets will be available at the door starting at 6:30 Friday and Saturday. General admission for the musical will be $5.00
All grade levels and schools are welcome to come and support PJH in their performance. This production is age-appropriate for 7+ years old.