Dear Congress Park Community,
We are half way into November and Thanksgiving is right around the corner. Time is flying!
The Congress Park Fun Run is on our minds here at CP! Weather permitting, we hope to see you on November 17th as we are running, walking, and creating memories together.
We are looking forward to connecting with you during Parent Teacher Conferences this year. Please review the information below for reminders about conference sign up.
Fall conferences will be taking place on Monday, November 21st during the hours of 8 am to 8 pm, although teachers may not be available for all 12 hours. Conferences will be virtual. If you have any concerns about the virtual conference format, please contact your child's teacher.
Conferences for K-5 families will be 17 minutes long with a 3 minute transition. You will receive a Google Appointment link from your child's teacher asking you to reserve a time. Once this time is chosen, a Google Meet link will be generated for you to use during your conference time.
Conferences for 6th grade families will be 8 minutes long with a 2 minute transition time, and you will be able to book up to 3 teachers. The site is now open for families to login to PowerSchool and access PowerPTC to reserve conferences. Reservations can be made through November 17th at 11:59pm. Parents received instructions on November 9th.
Amy Grieve
Congress Park Principal


Did you know that our district subscribes to databases for students to access information for both school work and personal interests?

Click here to see a list of our database subscriptions and login information or access this list on our LRC Canvas course. (Note: Access to this newsletter link is restricted to the student's district login and password.)
PAWsome Facts!
Optional whole school student or family activity
Share a fun fact about anything researched on one of these databases by writing the fact on a paw print (3 designs or create your own) and sharing (citing) the source. Printed copies can be found in the office or inside the LRC.
Example: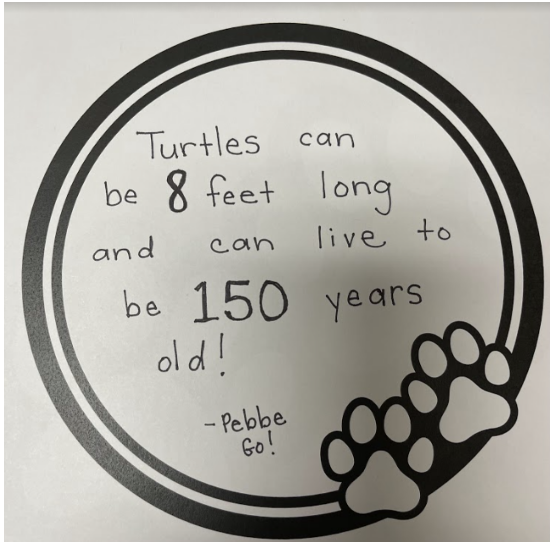 Superintendent Search
The LaGrange District 102 Board of Education has begun searching for a new superintendent. We have selected SCHOOL EXEC CONNECT, an educational search firm, to assist us in this process. You should have received an email on November 1 providing more in-depth information.
We are interested in receiving your input about the new superintendent. We would appreciate it if you would take about five minutes to fill out an online survey that will be available from November 1 thru November 24. Please check the District website for the survey link, or access it directly here. The Spanish version can be found here - here
Findings from the survey, the open forums, and several focus group conversations will be used to develop a New Superintendent Profile that will be reported to the Board on November 30.
Lost and Found
Our Lost and Found table is overflowing. Please stop by and take a look to see if anything belongs to your family.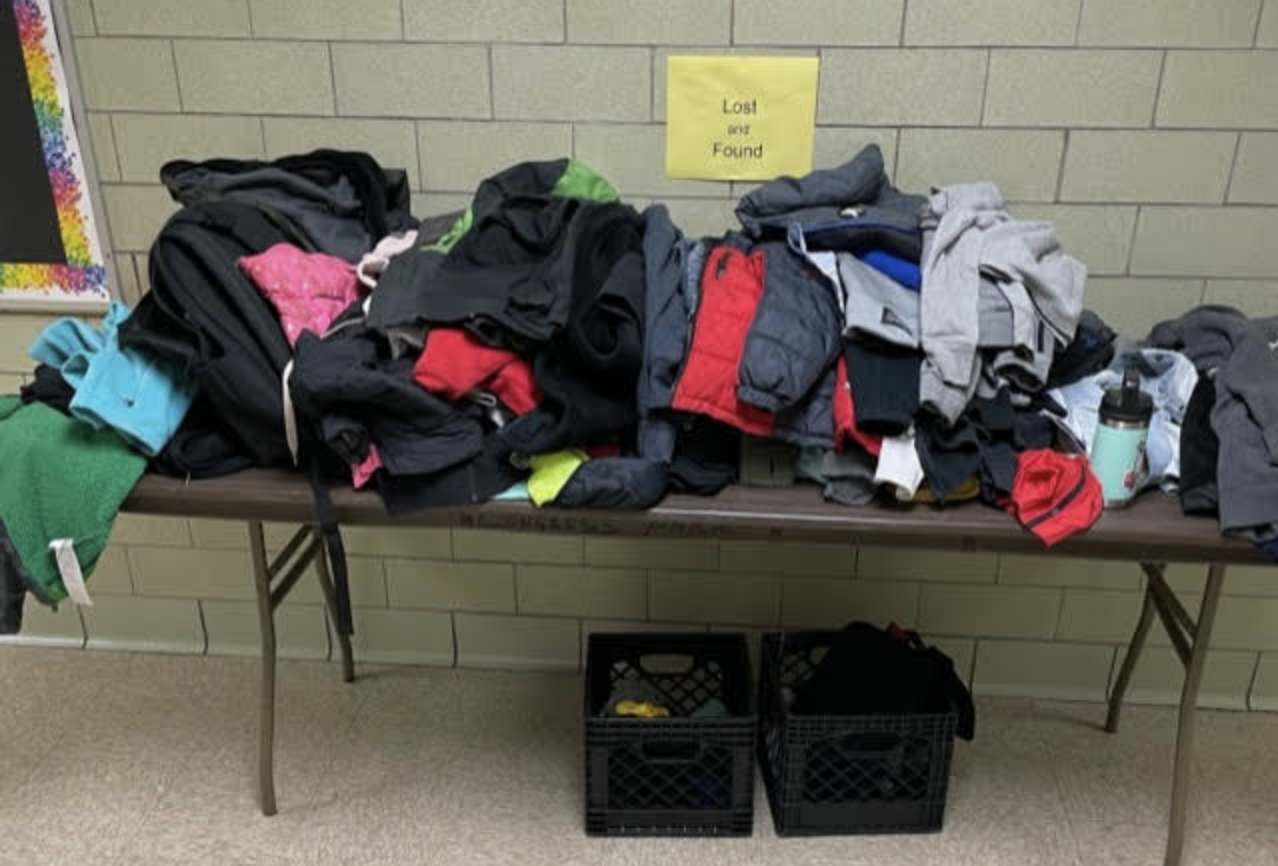 Attendance
If your child will be absent from school, please contact cpattendance@dist102.k12.il.us. This is a quick and easy way to communicate with the health office about your child's absence.
SHIELD Testing
District 102 is once again offering SHIELD testing for those who consent. You can find the sign up for SHIELD testing on the front page of the district website - www.dist102.k12.il.us.
Congress Park Parent Calendar
Congress Park activities can be found on the District website, or parents can subscribe to our Parent Google Calendar. Follow the link to subscribe. Congress Park Parent Google Calendar

11/14 - 2nd Grade Science Center - AM Marquardt/Sima; PM De Casas

11/17 - PTO Move-A-Thon

11/18 - Original Artwork Due

11/21 - Parent/Teacher Conferences - No School

11/22 - 11/25 - Thanksgiving Break - No School
11/29 - 2nd Grade Science Center - AM Sima/DeCasas; PM Marquardt

12/1 - Fall Band Concert - Beginning and Jazz Bands - PJH

12/1 - Career Day - 5th and 6th Grades

12/13 - Winter Concert - Grades 2, 4, 6, and Chorus Participating

12/17 - PTO Winter Wonderland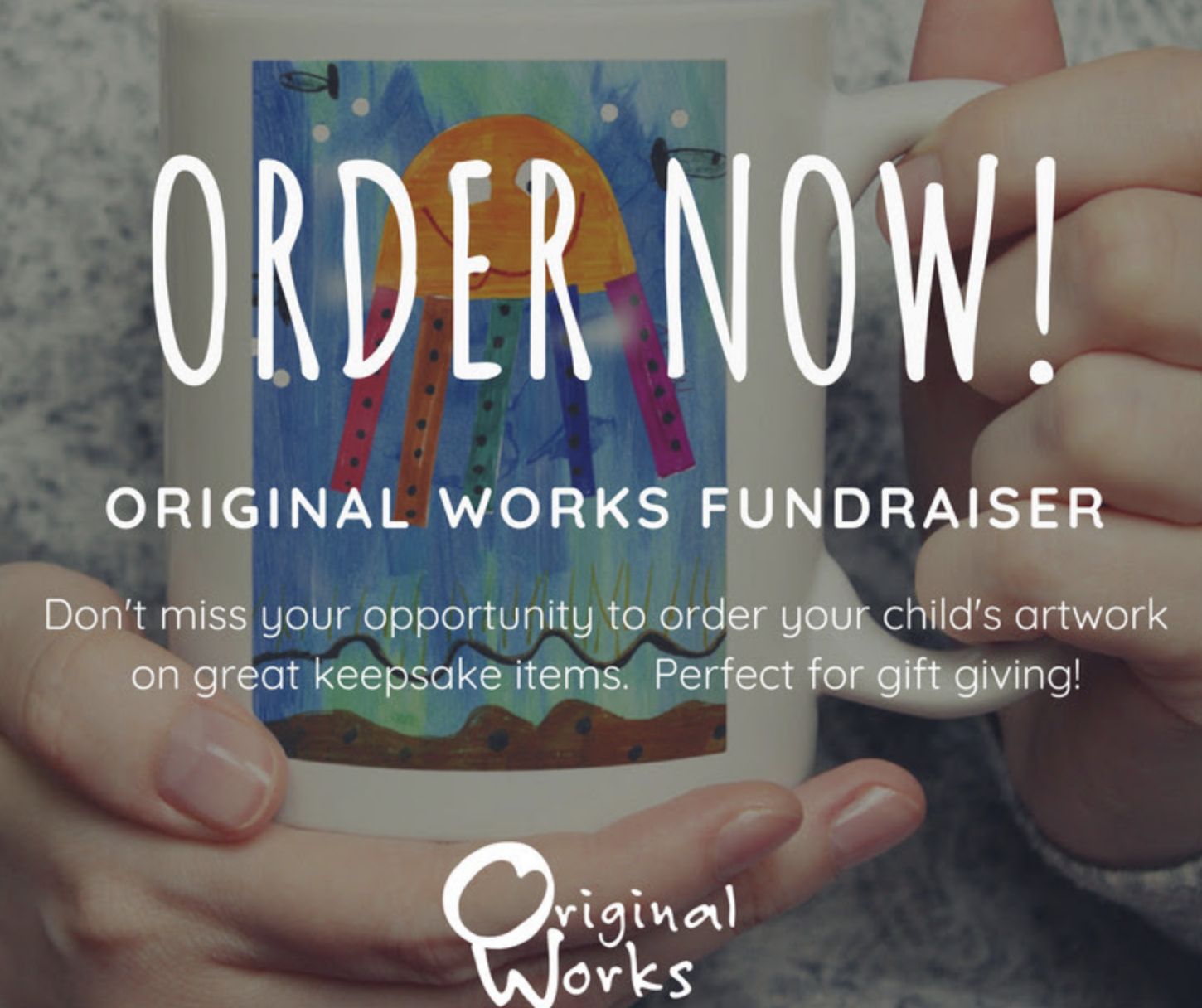 The due date for the Original Works orders is approaching quickly! Final orders are due November 18.

The Original Works Program is designed to celebrate your child's creativity and offer personal gifts and keepsakes featuring your child's very own artwork.
If you have not yet sent in your order, now is the time to do so! Simply follow the instructions provided on the letter in the packet that was recently sent home.
We hope you will take advantage of this special program. For questions or additional information, please contact:
Kimberly Mahoney (kimberly.mahoney83@gmail.com)
Thank you for supporting our fundraiser!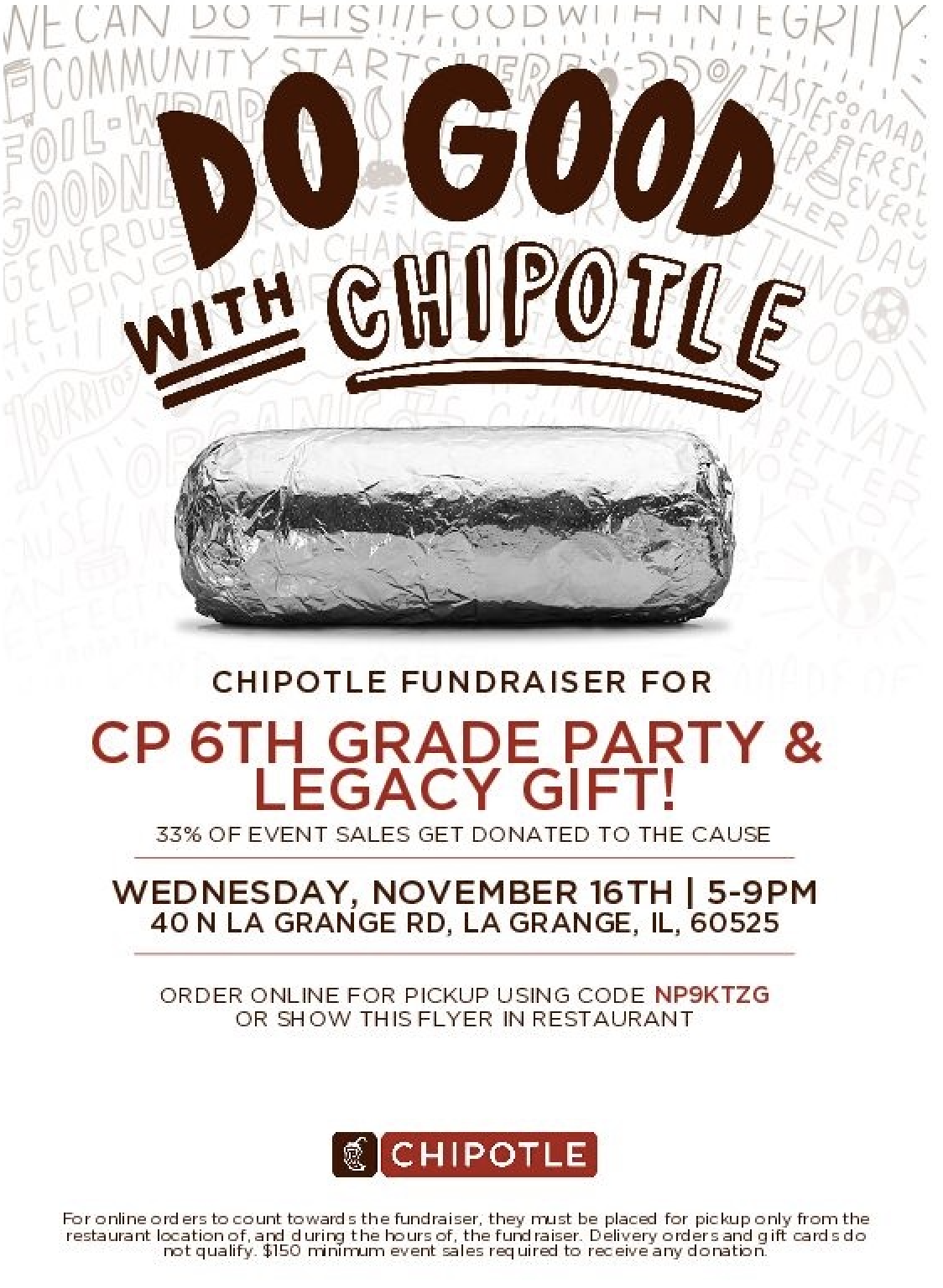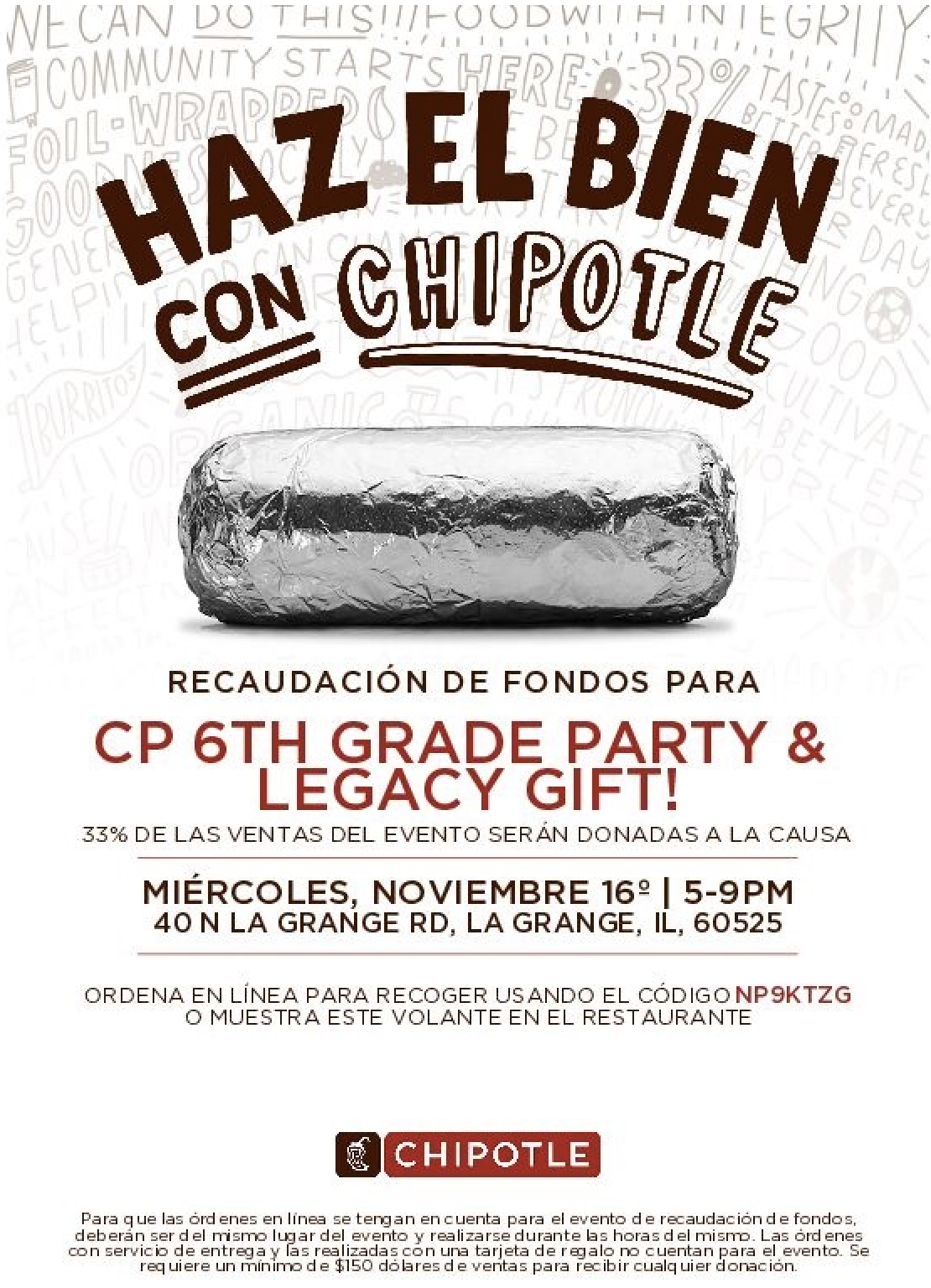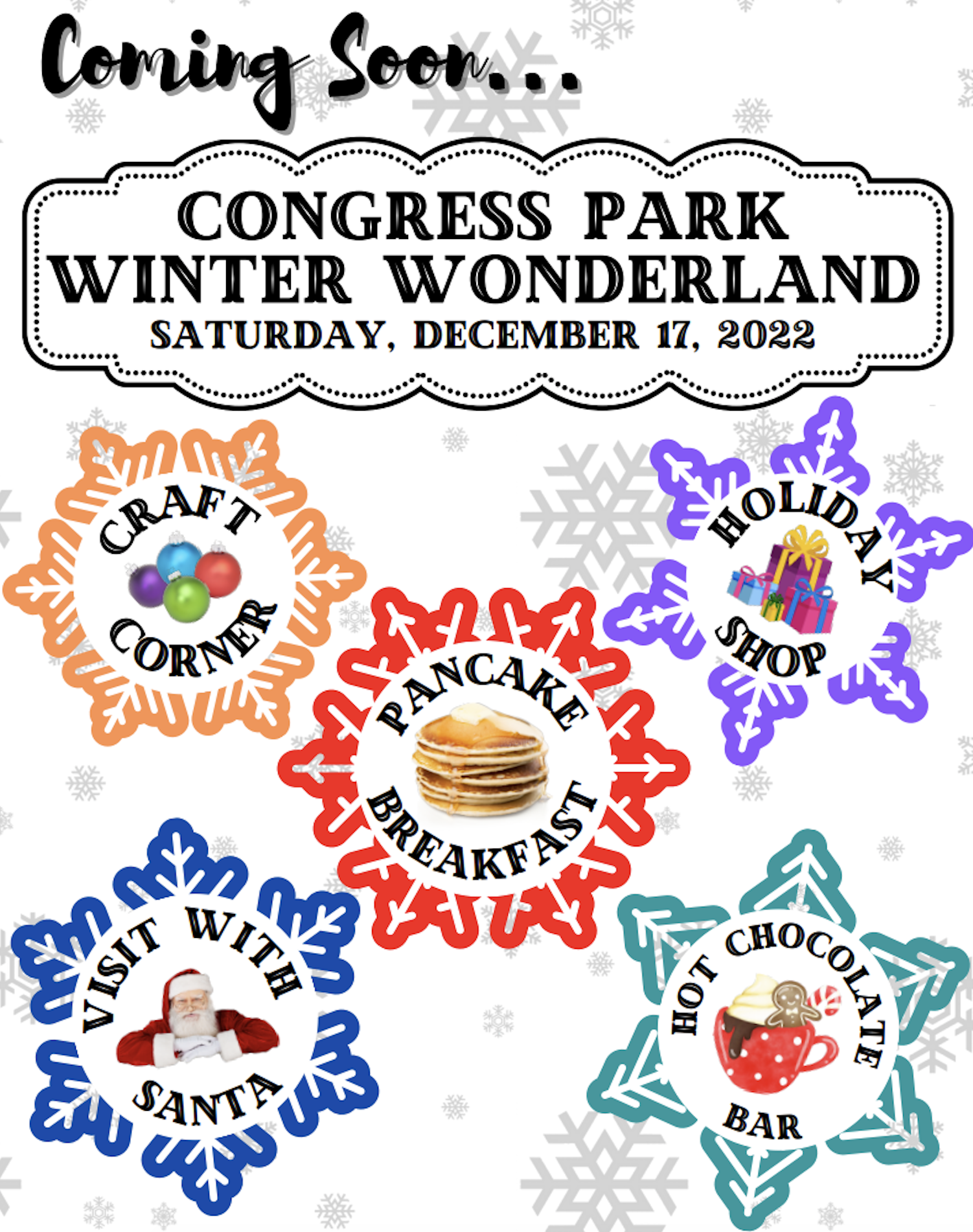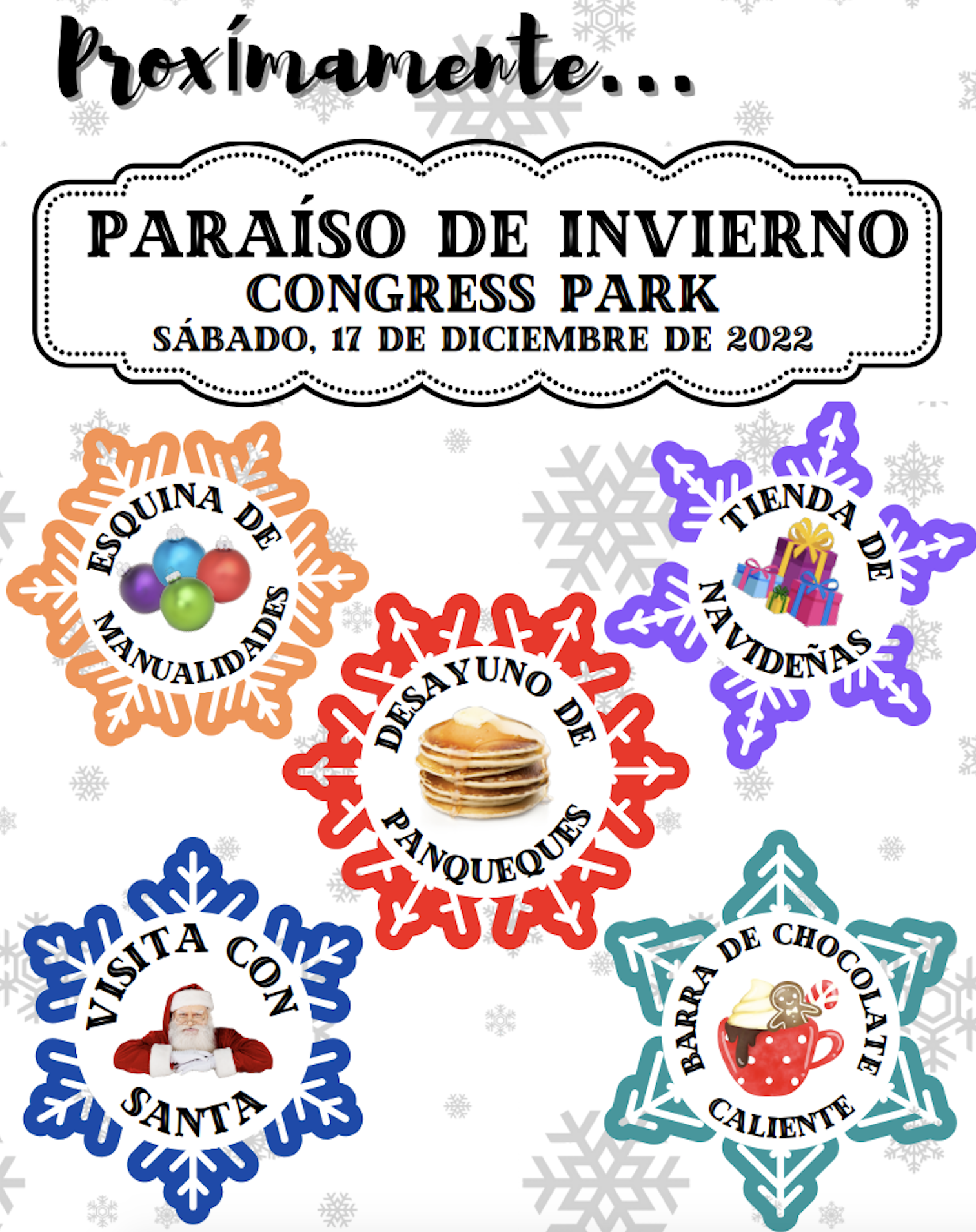 Save the date for Congress Park PTO's Winter Wonderland happening Saturday, December 17th. More details will be coming soon... Please contact Kindy Velez with any questions at kindyvelez@gmail.com.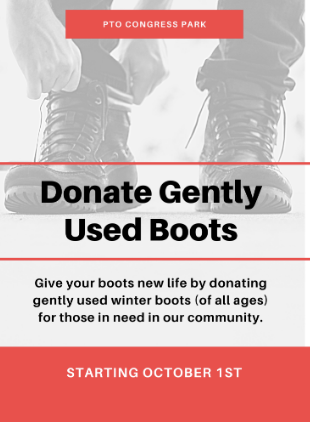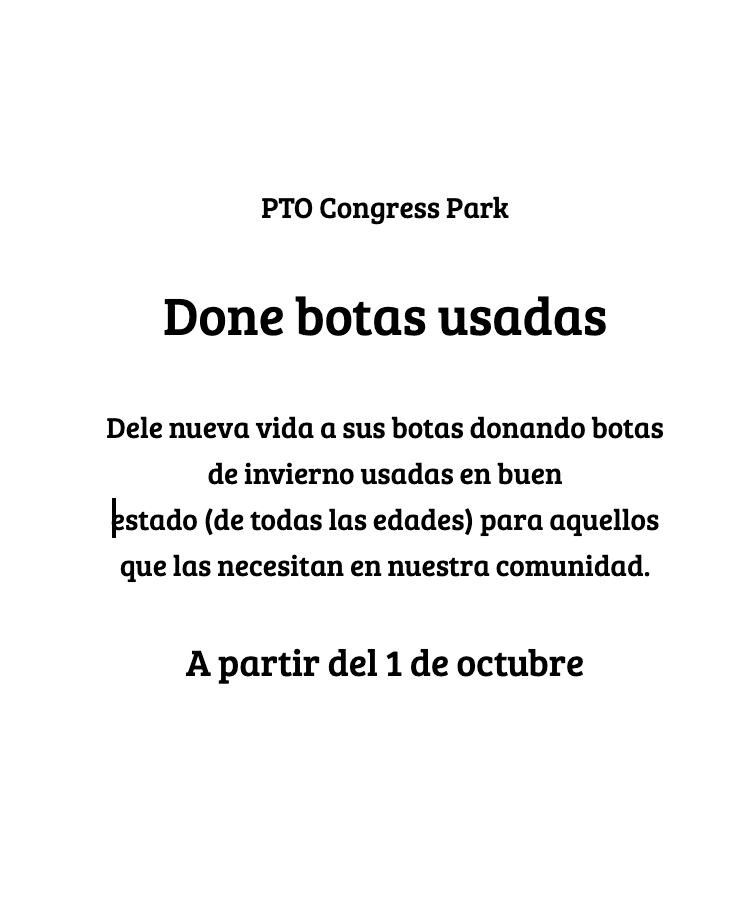 We are looking to collect gently used winter boots starting October 1st! As you are moving things around and making room for new winter stuff, please consider sharing boots you no longer need with the community. Boxes will be located in the school vestibule on October 1 - thanks in advance!!