Dear Congress Park Community,
Thank you to all families that were able to join us for our Curriculum Night events. It was great to see teachers and families talking together about student learning and wellbeing here are CP. It excites me to see our Congress Park community growing closer each day!
Important Information
Lockdown Drill: We will be having a lockdown drill on October 4th at 1:00 p.m. In the event that anything unsafe should ever enter the community or building, the building would go into a state of lockdown. This could result from a police chase in the neighborhood, a stray dog or wild deer entering the building, or a threatening intruder in the building.
During a lockdown an announcement is made that directs teachers to lock their doors. Then the class moves to an identified space which is out of sight from the door and sits quietly under the guidance and supervision of the teacher. Teachers have been discussing the purpose of this drill and will be monitoring and processing with students before and after as needed. Please feel free to reach out with any questions or if you would like additional support in speaking with you child about this procedure.
Lunch Supervisors: We are currently looking for parents who are interested and available to work as lunch supervisors here at Congress Park. Please contact me directly for additional information at grieveam@dist102.k12.il.us.
Attendance: If your child will be absent from school, please contact cpattendance@dist102.k12.il.us. This is a quick and easy way to communicate with the health office about your child's absence.
Amy Grieve
Congress Park Principal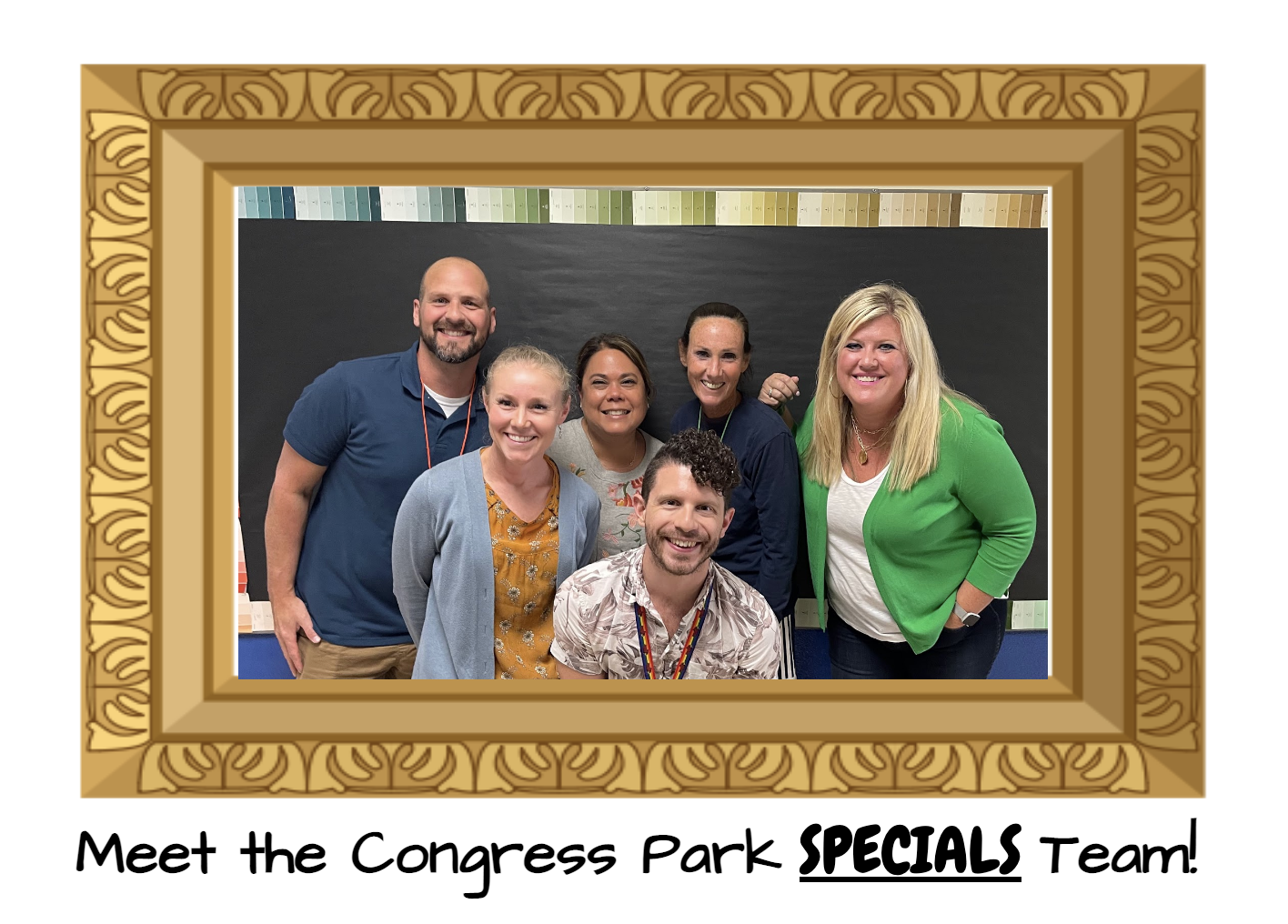 Michelle Holdman 🎨🖌️
Art Teacher
I see students in Kindergarten through 6th grade. I see grades 1- 6 once a week for an hour, and K comes twice a week for half an hour. A variety of art materials are supplied for the students in the Art room. Artsonia is used, K-6, as a convenient way to share student work with families. An email has been sent to you from Artsonia asking for parent permission. If you did not receive an email, please contact me.
Kami Spatzek 📚📖
LRC Director
Students come to LRC twice a week in grades K-3. Please look at future communication to know which session includes book checkout and which is a lesson only session. Students in grades 4-6 come once a week for an informational literacy mini lesson and checkout. We integrate a lot of technology in our sessions so students will need their charged district device. Follow us on Twitter to see what is happening in class! (@MrsSpatzek)
Joey Fontanetta 🎶🎵
General Music Teacher
fontanettajo@dist102.k12.il.us
I teach all students in grades K through 6. Students come to music twice a week for a half hour. Students are taught foundational principles of music. All materials for music are provided in the music room. Students in grade 3 purchase a recorder for music as part of their school fees. We will be using recorders this year in music in grades 3, 4, and 5. Follow me on Instagram to see some highlights of what happens in the music room at CP! @thatlilteacher


Shawn Riordan 🏀🏐🏈
Gert August
Physical Education Teachers
Students in grades 1st through 6th come to P.E. four times per week. Students in kindergarten come to P.E. three times per week. Our main focus in physical education is to help students attain skills to lead a healthy and active life. We do this through a variety of activities and games. For safety reasons please send students with gym shoes on days when they have PE.


Julia Cushing 🌞
Spanish Teacher
I teach Spanish to students in grades 4-6. In 4th grade, the students come to Spanish three times per week and in 5th and 6th grade, the students come to Spanish four times per week. The students will study Spanish through thematic units targeting listening (interpretive), speaking (interpersonal), reading (interpretive) and writing (presentational) skills. The district-wide standards-based grading scale will be used for all assessments.
Concerts are Back!
Attention Congress Park families - Concerts are back this year! Save the dates!
The Congress Park Winter Concert will be held on Tuesday, December 13, 2022, at 7:00 p.m. in the Park Junior High auditorium, and will feature grades 2, 4, 6 and Chorus.
The Congress Park Spring Concert will be held on Tuesday, April 18, 2023, at 7:00 p.m. in the Park Junior High auditorium, and will feature grades 1, 3, 5 and Chorus.
More details to come! -Mr. Fontanetta"
CP Folkloric Dance Classes
Folkloric Dance classes will be starting in November. Please check the next CP Newsletters for more information on when registration will open.
Check out our Lost and Found....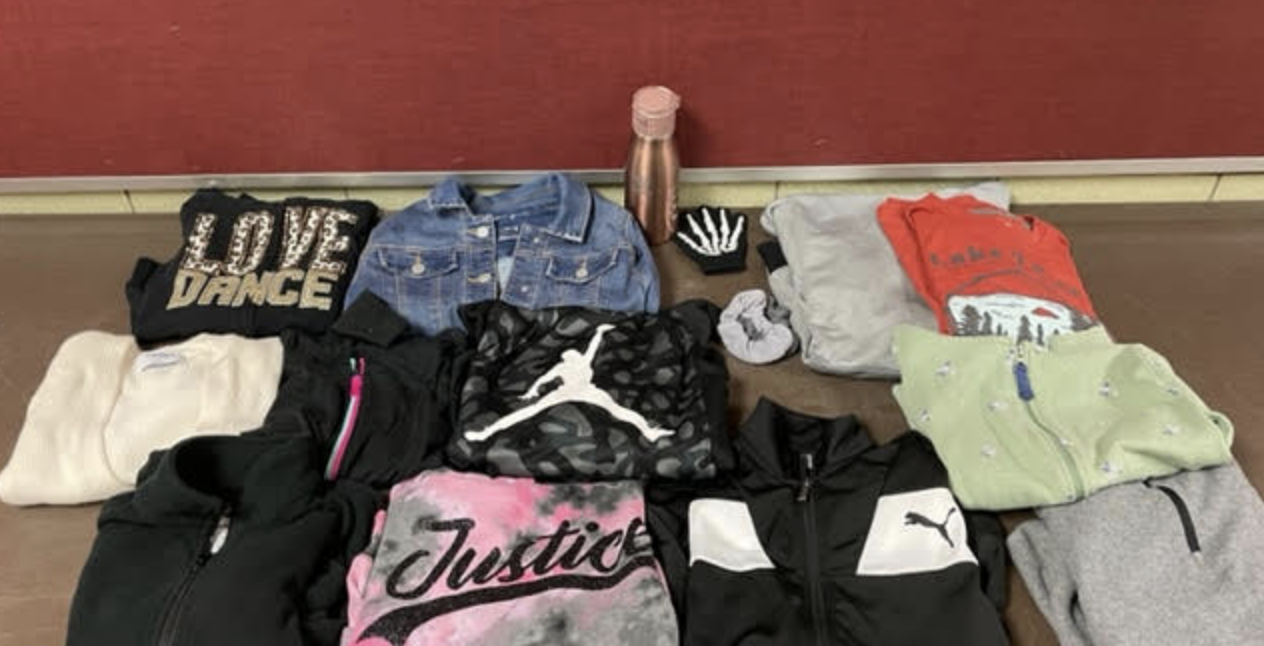 SHIELD Testing
District 102 is once again offering SHIELD testing for those who consent. You can find the sign up for SHIELD testing on the front page of the district website - www.dist102.k12.il.us.
Congress Park Parent Calendar
Congress Park activities can be found on the District website, or parents can subscribe to our Parent Google Calendar. Follow the link to subscribe. Congress Park Parent Google Calendar

10/3 - 4th Grade Science Center - AM Hovey; PM Dembowksi/Smith

10/6 - 3rd Grade Science Center - AM Carbray; PM Reyes/Rojek
10/7 - Institute Day - No School

10/10 - Indigenous People's Day - No School

10/11 - First Beginning Orchestra Rehearsal at PJH - 7:30 a.m.

10/12 - First Beginning Band Rehearsal at PJH - 7:30 a.m.
10/13 - Monday Specials Schedule
10/14 - Coffee with the Principal - 8:30 - 9:00
10/26 - Band/Orchestra Field Trip - West Suburban Orchestra - 9:00 - 10:45
10/31 - Halloween Parade and Parties
11/3 - Miles of Smiles Dental Appointments
11/7 - Picture Retakes
11/8 - Election Day - No School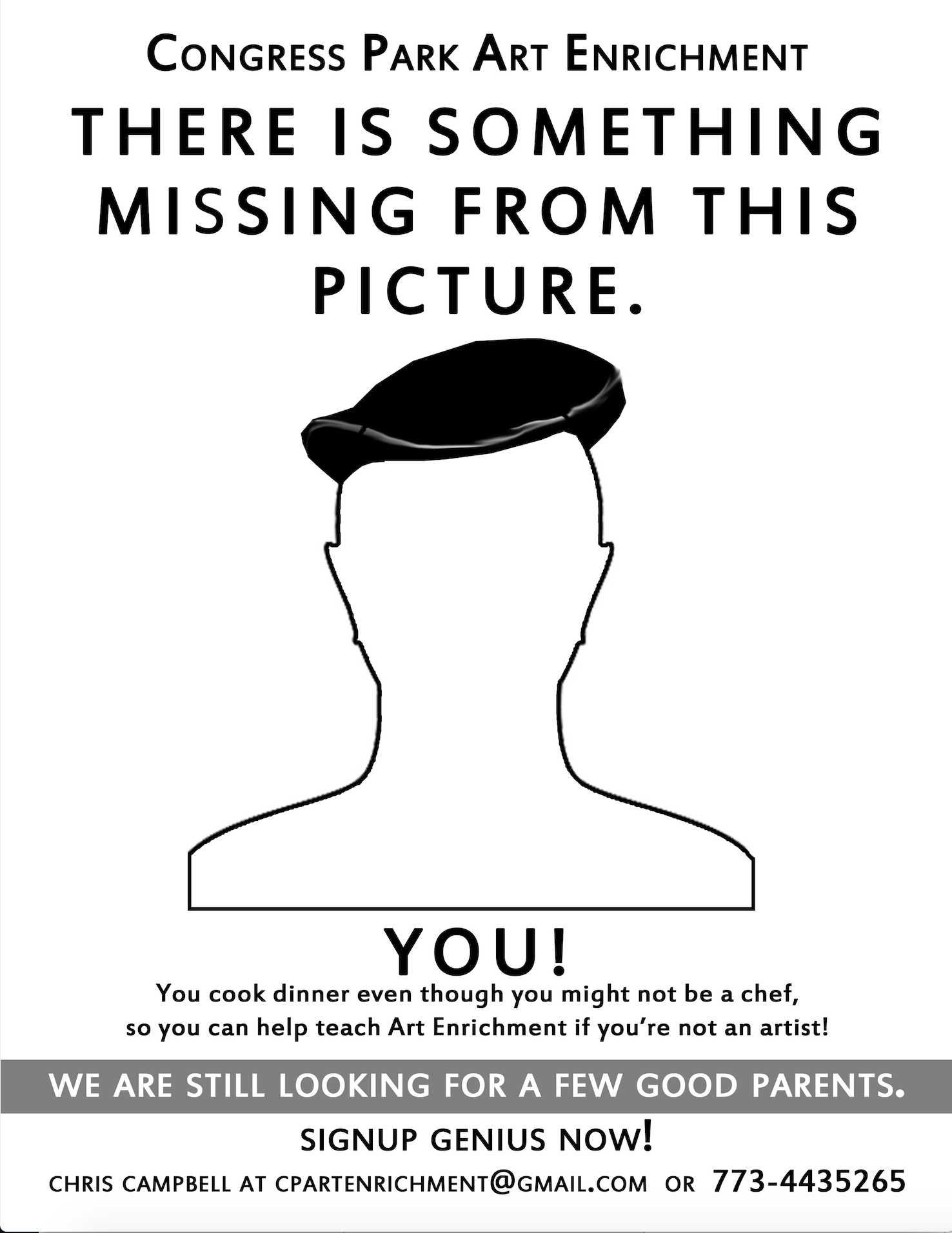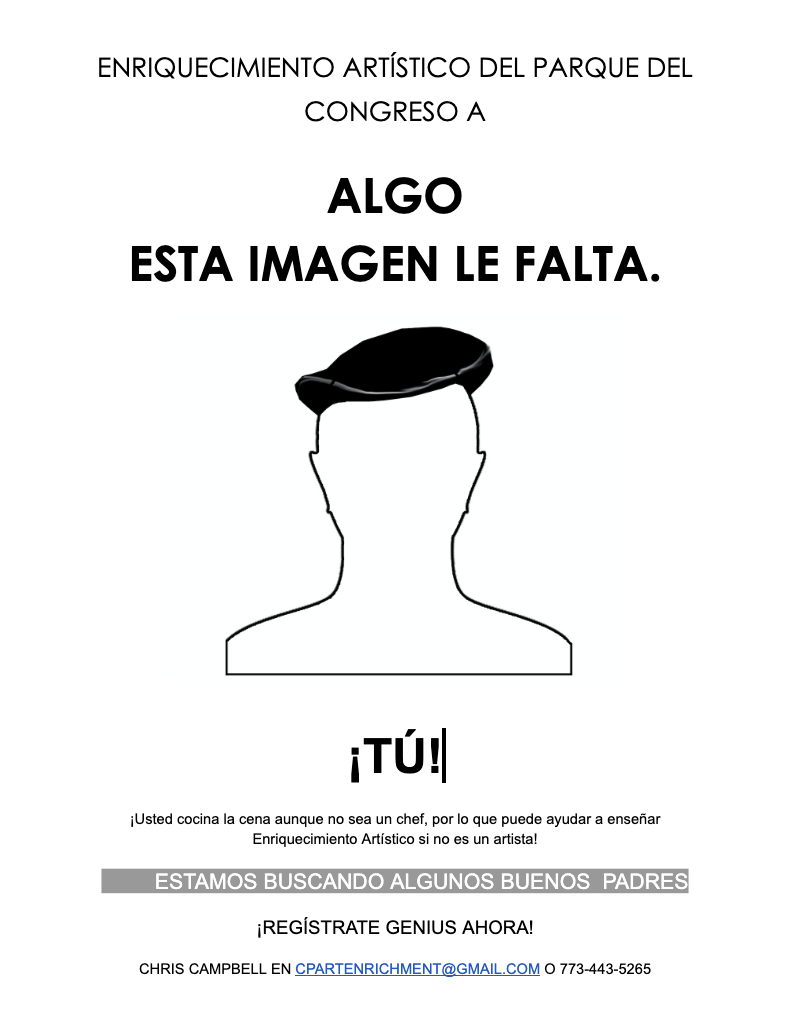 The 2022-23 Art Enrichment SignUp Genius is here!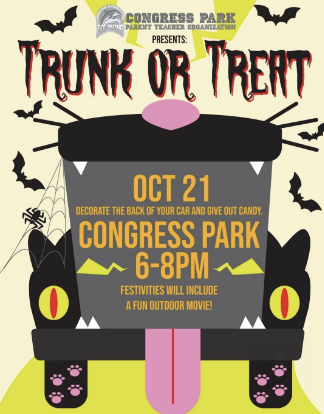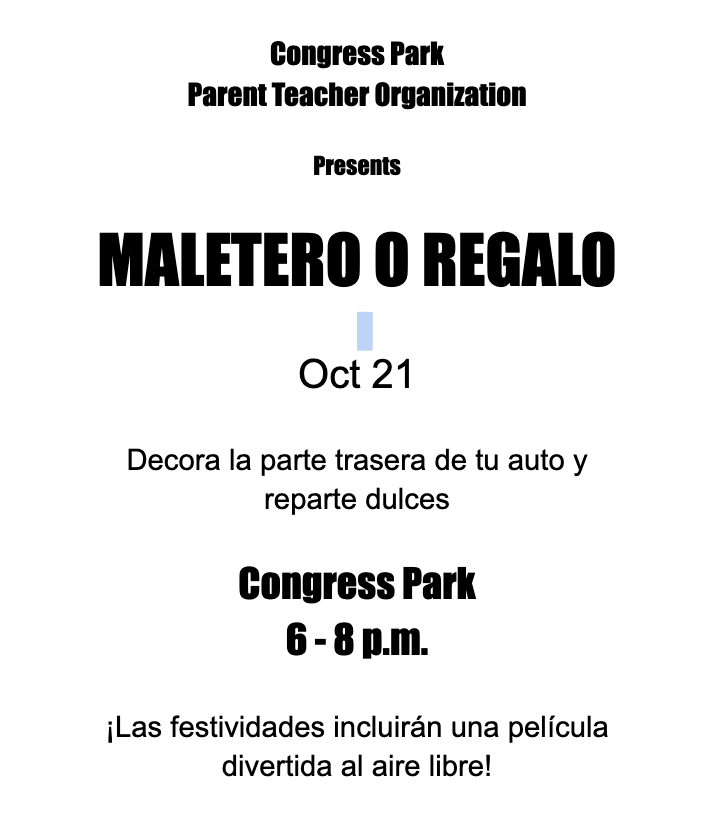 Please join us to decorate the trunks of our vehicles in Halloween-themed decor and pass out candy or other goodies to the children in our community. Please save the date for October 21st from 6 to 8 p.m. - followed by a movie. More details about this event will be coming soon.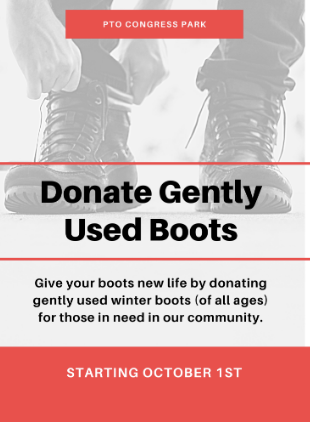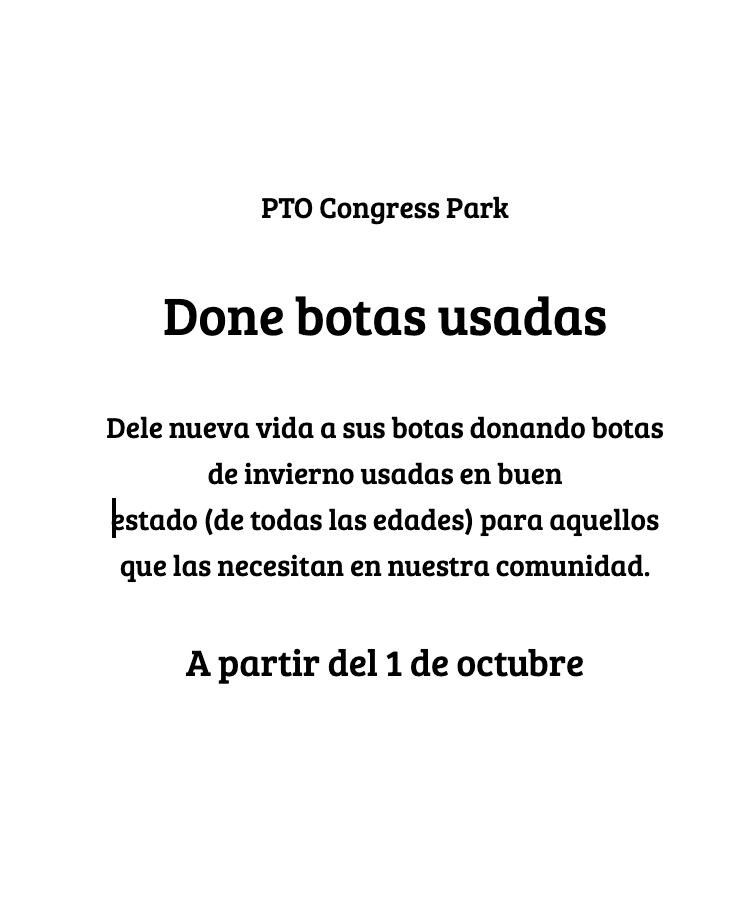 We are looking to collect gently used winter boots starting October 1st! As you are moving things around and making room for new winter stuff, please consider sharing boots you no longer need with the community. Boxes will be located in the school vestibule on October 1 - thanks in advance!!

Dear D102 Staff and Families,
We've received communication from La Grange Public Works & BNSF regarding construction in the La Grange area. Construction and full closure will be from October 6th at 9:00 a.m. to October 16th at 5:00 p.m. on Brainard Ave. Crossing. Brainard Ave. will be closed to vehicle and pedestrian traffic throughout the day. This is a complete reconstruction, meaning there is no way to maintain a partial crossing, and BNSF cannot allow pedestrians to cross.
They have advised commuters to divert to Kensington, Ashland, Gilbert, or La Grange Rd. crossings to get across the tracks. They have also advised an increase in noise as trains are required to whistle while passing through the work area. Advanced warning and detour signs will be placed a week before the street closure.
Upon completion, the crossing is anticipated to significantly improve for vehicles and pedestrians. Please consider these traffic routes and detours while commuting to work or school.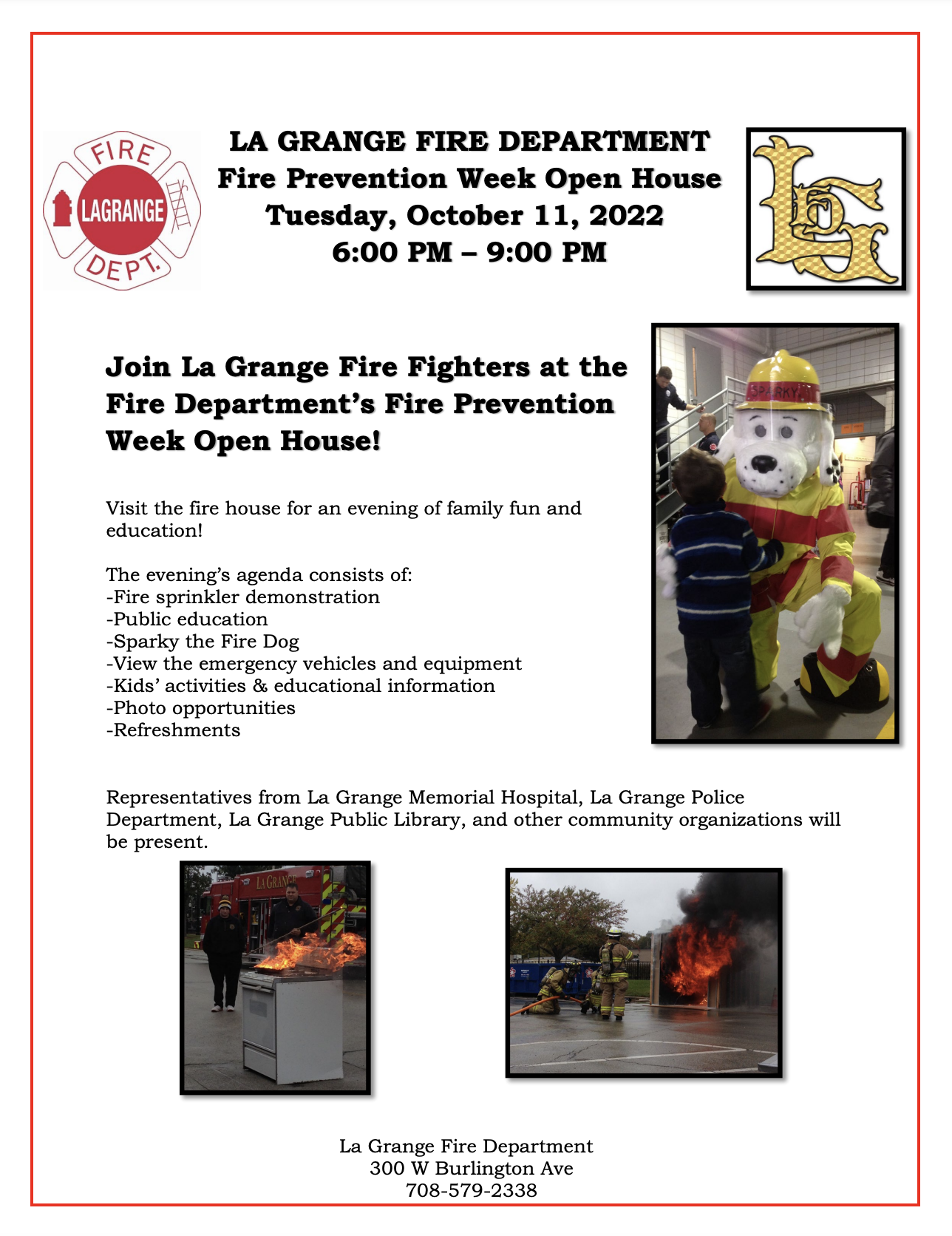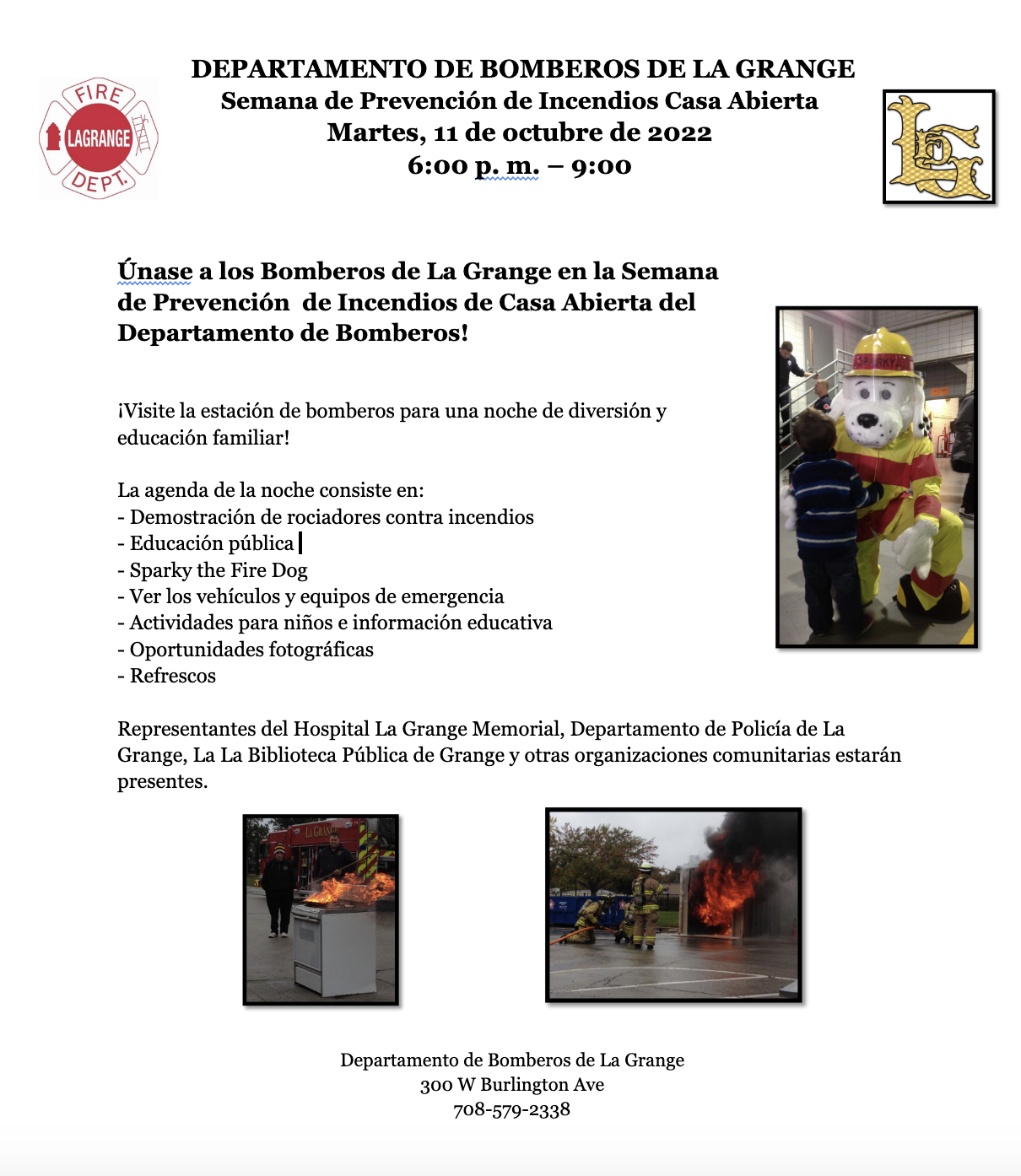 Costume Sale with Proceeds Benefitting Buddy's Place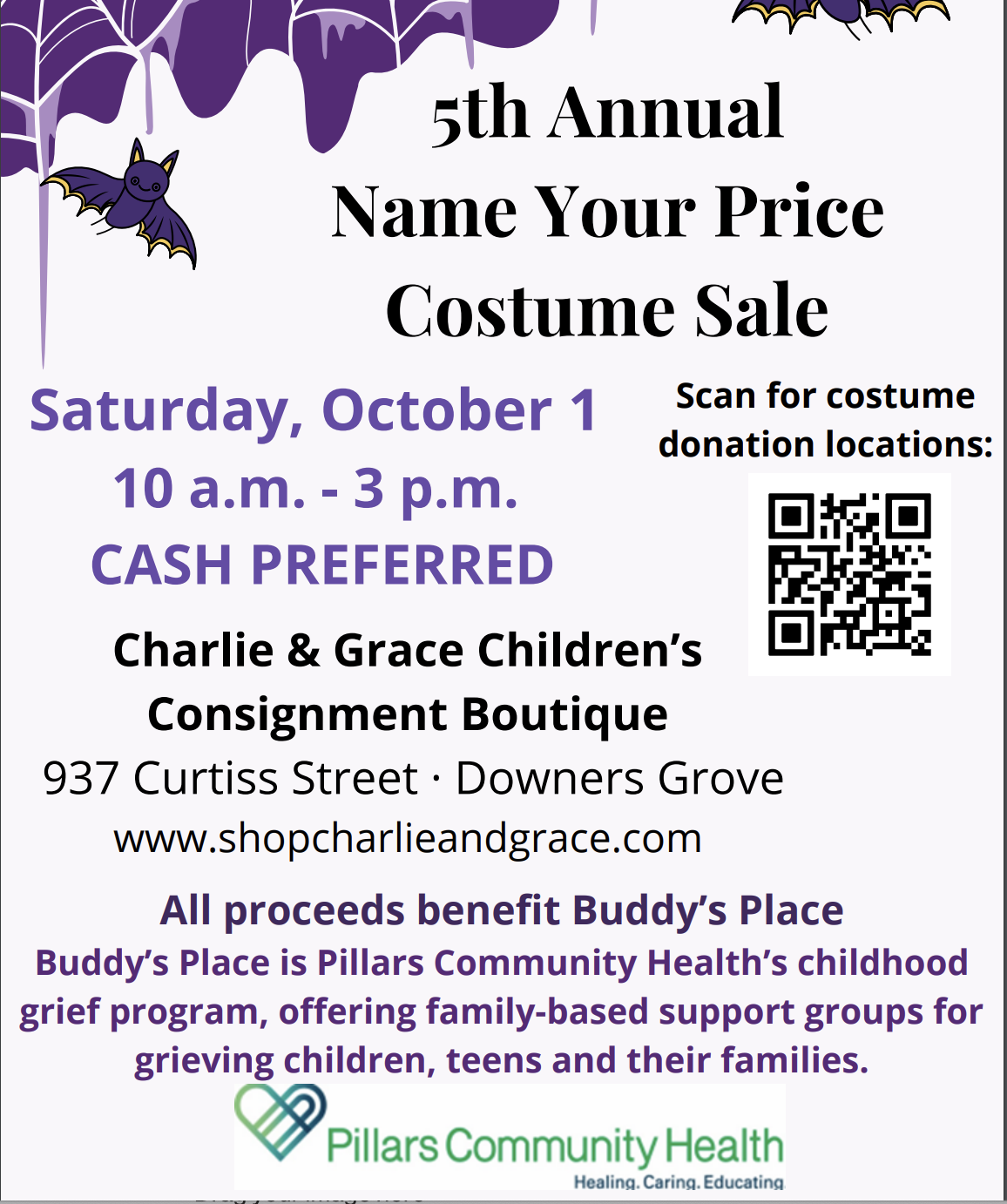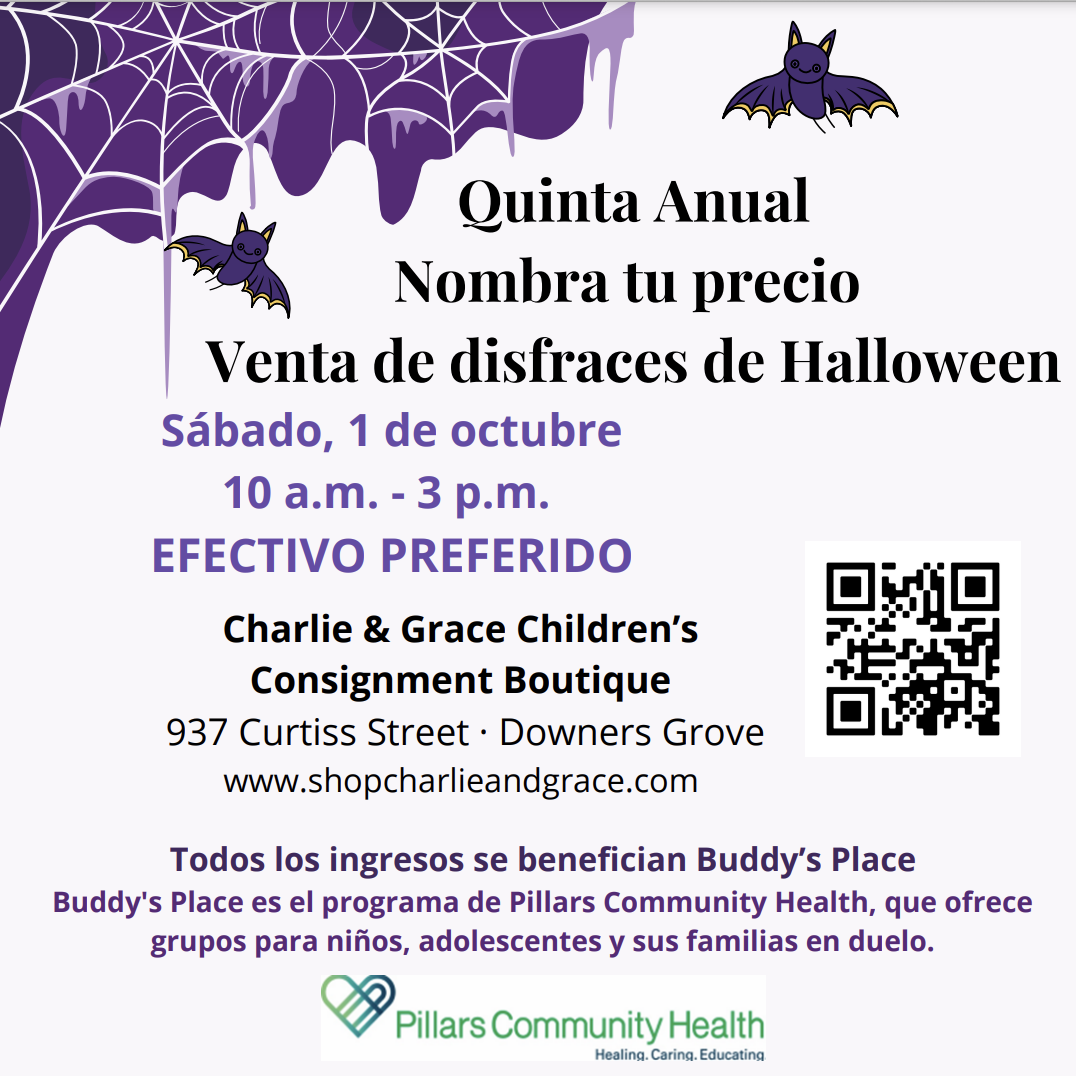 Since 2000, Pillars Community Health's Buddy's Place childhood bereavement program has offered family-based support groups to children and teens ages 4-18 and their families who are grieving the death of someone significant in their lives. We are committed to providing a safe, accepting, and supportive environment where each family can come and express their grief and connect with others in a group setting. There is no charge to attend the programs offered by Buddy's Place.
Fall 8 Week Session - Registration is Open
Buddy's Place offers an 8-week support group. While children and teens engage in goal-oriented activities that are age-appropriate, parents and caregivers participate in a group focused on understanding children's grief and how to better support the children. This program is free of charge to participants.
The 2022 Fall 8 Week Session will begin on September 13th and conclude on November 1st, 2022. We will be meeting in Riverside, IL from 6:15-7:30 pm.
Monthly Gatherings
The Buddy's Place Monthly Gathering meets on the second Monday of each month (*except October) to work together on a creative, grief-related project. Note: You do not have to attend the 8-Week Session to attend Monthly Gatherings. The Fall 2022 Monthly Gatherings will be held in Western Springs from 6:15 pm - 7:30 pm. This program is free of charge to participants.
Upcoming Monthly Gatherings
Monday, October 17*
Monday, November 14
Monday, December 12
Families can register for the Buddy's Place program (8 Week Session and/or Monthly Gatherings) by submitting the program registration form.
The form can be found by clicking HERE.