*Please note you can not complete
online registration on a cell phone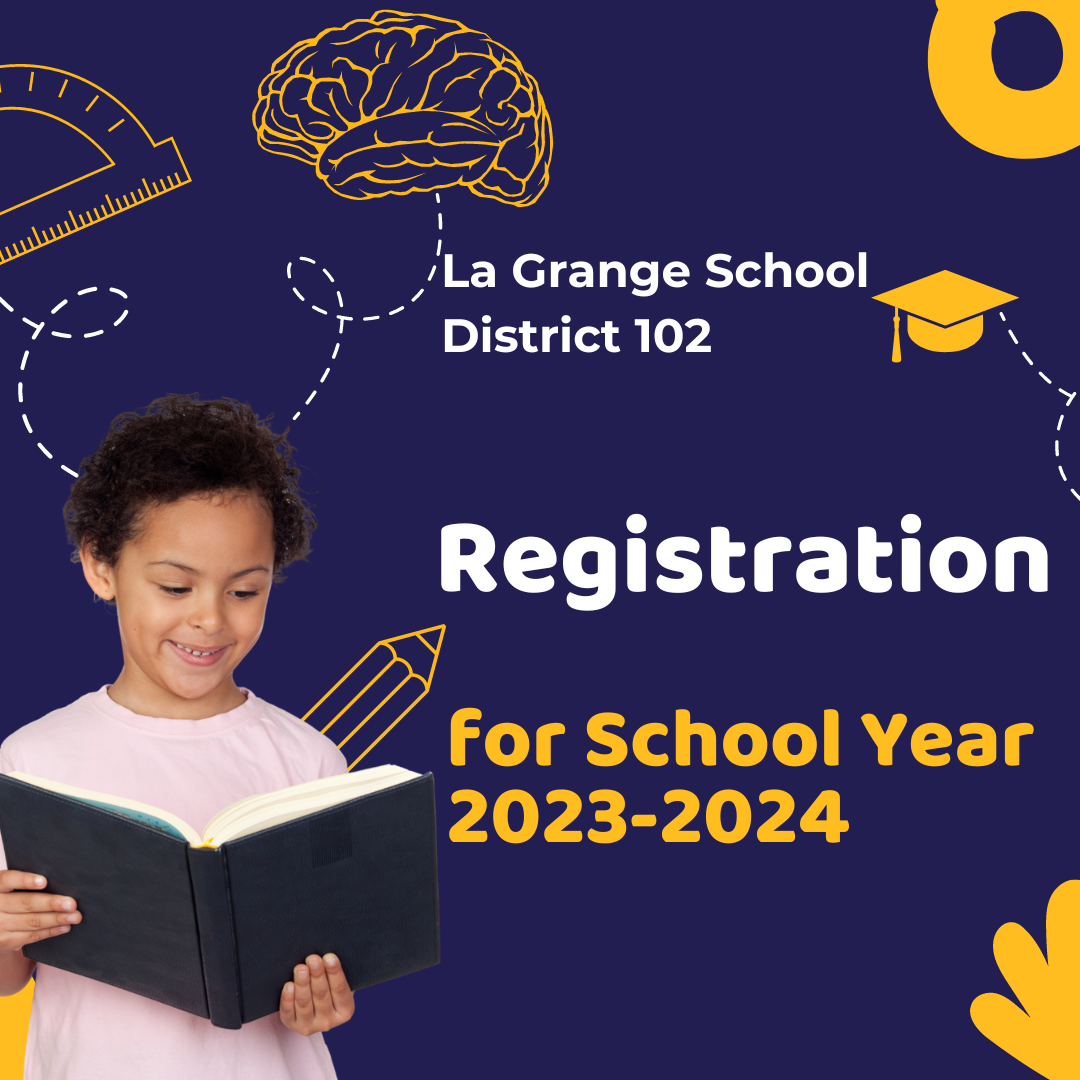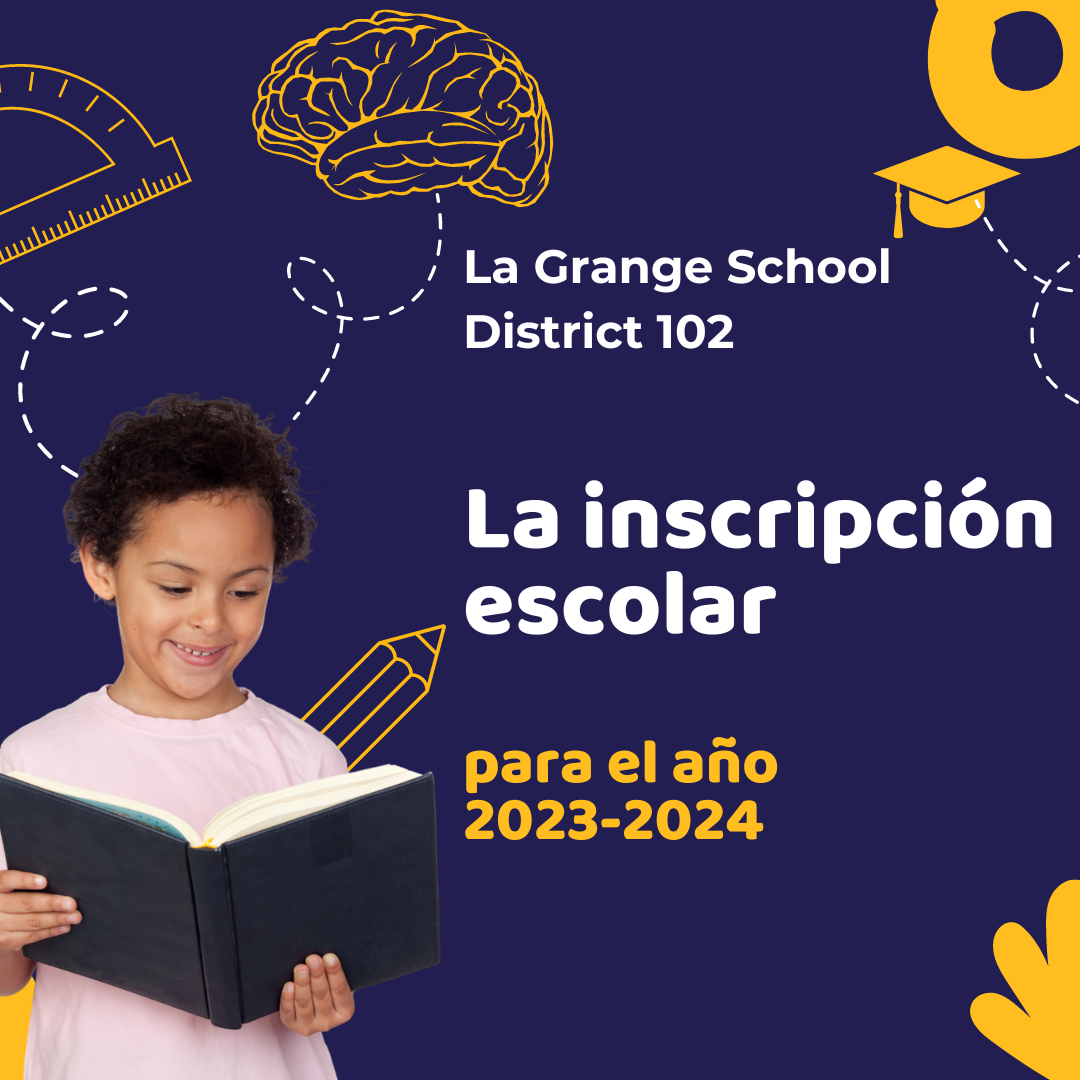 Click Register Now to register for the 2023-2024 School Year
To enroll in the 2022-2023 School year, please contact the school you wish to enroll your student.
Haga clic en la imagen de arriba para registrarse para el año escolar 2023-2024
Para inscibirse en el año escolar 2022-2023, comuníquese con la escuela en la que desea inscibir a su estudiante.
Home schools are the following: Congress Park, Cossit, Forest Road, and Ogden. Based on your address, your home school is the school your child will be attending grades 1 through 6.
If your child will be attending Barnsdale, you will first need to select the school where your child will attend grades 1 through 6, then you will be able to select the Kindergarten of choice.
ENROLLMENT FOR NEW AND/OR TRANSFERRING IN STUDENTS
If you recently moved into our school district, please click here to verify your residence within District Boundaries. Your student is considered new to district 102 if…
Your family is new/recently moved to District 102.

Your family has established a residence within District 102 boundaries; this is your first child enrolling in the district.

Your child has never received services (Speech, Pre-K) or been enrolled in D102.

Your child previously attended a D102 school but has not attended during the 2022-2023 school year.
RESIDENCY FOR NEW STUDENTS/FAMILIES:
All new to the district families must provide proof of residency. Please click here for the required documentation. All forms can be uploaded while completing the online registration form. Once you complete and submit the application, you cannot log in to upload your forms. If you did not upload the required documents while completing the online registration forms, contact the school your child plans to attend to make arrangements to submit paperwork with them.
If you do not know your attendance area, please contact the Administration Center at 708-482-2400 for assistance.
STATE REQUIRED HEALTH FORMS:
New to district families, regardless of grade, must provide a copy of the student's certified original birth certificate, the most recent physical, and immunization records. Also, if you have a kindergarten, 2nd, and 6th-grade student(s) you must provide the appropriate state-required medical forms.
ENROLLMENT FOR RETURNING FAMILIES/STUDENTS
*Please note you can not complete online registration on a cell phone
Follow the steps below to complete registration for a returning student.
Log in to your PowerSchool Parent Portal.

Click Returning Student Registration on the left-hand side of the main screen under Navigation.

If you have multiple children/students in the district, you must complete a registration form for all students. To do so, you must return to your PowerSchool Parent Portal, switch students, and follow the same registration steps above for your other child.
If you have a new D102 student entering the district, complete each returning student's registration before starting a New Student Registration.
RESIDENCY FOR ALL RETURNING FAMILIES/STUDENTS: District 102 will perform a residency verification search through several public databases that will allow us to confirm you reside within D102 boundaries. We will contact you if additional paperwork is required.

New for the 23-24 school year, if you lease a property or reside with someone within D102 boundaries, we request that you submit an updated lease or the Residency Affidavits each year.
KINDERGARTEN REGISTRATION
Kindergarten registration is a TWO step process.
First step - complete online registration. If you have never registered a student in D102, please follow the New Student instructions. Kindergarten students with older siblings will follow Returning Families/Student instructions. Please note you must complete registration for returning students before registering a new student.
Second step - upload or bring the following paperwork to your kindergarten school of choice. Please note that once you have submitted your online registration form, you cannot make corrections or upload documents. Kindergarten placement is based on the order in which we receive your child's completed registration information as follows:
All kindergarten students must provide an original birth certificate and Kindergarten Information Form (now included in the online registration process) to their first-choice school.

If you are new to the district, you must provide your student's original birth certificate, Kindergarten Information Form(now included in the online registration process), and the required residency paperwork to your first-choice school.
PLEASE NOTE: Kindergarten spaces fill up quickly. Your child is not confirmed to attend kindergarten for the 2023-2024 school year until the above paperwork is received. Your school choice is not confirmed until a District Representative notifies you.
Additional Forms
You will also need to provide the following:
Certified copy of the child's original birth certificate

State Transfer Form if the student is transferring from an Illinois school
National School Lunch Program Applications - Click HERE
The Kindergarten Information Form is now a part of the online registration questions. Individual schools may have additional forms to complete to assist in the placement of new students.
**Students will begin school after their information is reviewed and verified and class placement is determined.
Health Information & Medical Forms