This series is open to all parents, staff, and community members in the district and focuses on topics of interest to many, including executive functioning development, anxiety, and mindfulness. The sessions are online with an in-person hybrid option for the second speaker, and all sessions will take place between 7:00 p.m. - 8:30 p.m. on the indicated dates.
Leslie Josel | Late, Lost & Lagging Behind: Demystifying Executive Functions
January 27th, ONLINE: https://us02web.zoom.us/j/81501150415
Executive function skills are essential to how we learn and act. They're the brain's ability to self-regulate, complete tasks, be time-aware, and remember information. In essence, they control EVERYTHING we do. Renowned expert, Leslie Josel, will describe the six pillars of executive functions, including time management, working memory, effort, and mood regulation. She'll highlight the importance of understanding Executive Age, and provide insight into how we can help our students strengthen their EF muscle. Leslie will also bring her signature "Triple T's" to the table, offering REAL practical tips and tools from her time in the trenches to help conquer organization, time management, and focusing challenges.
SNAP is sponsoring a book study in advance of Leslie Josel's session. Her book, How To Do It Now...Because It's Not Going Away: An Expert Guide To Getting Stuff Done is a "straight-talking guide filled with real-life solutions to help students get done what they need to get done NOW.
This title is readily available for under $15 from Amazon and similar booksellers.
Dr. Doug Bolton | Mental Health Lessons Learned From COVID
March 1st, HYBRID: Park LRC for in-person
View a recording of the discussion HERE
Before COVID, there was a childhood mental health crisis. As challenging and painful as COVID has been on all of us, the disruption of this pandemic has pushed us all to find resilience during a time of remarkable stress. In this talk, Psychologist and Educator, Dr. Doug Bolton will share some of the lessons we are learning from COVID about how to use stressful times to build resilience in our children that will help them now and in the future.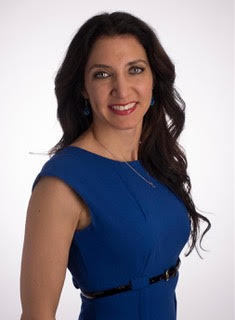 Kristen Brendel | From Stress to Resilience: Cultivating Mindfulness and Sustainable Self-Care During Unprecedented Times
April 12th, ONLINE: https://us04web.zoom.us/j/76392583537?pwd=UzMyUXlac0xMMDJDdDI1TFFCVVlhQT09
This ninety-minute presentation by Dr. Kristen Esposito Brendel, mental health expert, and researcher, will examine the importance of mindfulness and sustainable self-care amid unprecedented times. Practical skills for maintaining our "window of tolerance," which can be incorporated throughout each day, will be emphasized.
At the conclusion of the presentation, participants will:
Learn the major tenets of mindfulness-based stress reduction, including mindset, and psychophysiological processes
Understand how sustainable self-care, self-compassion, and gratitude increase resilience
Engage in resilience exercises such as mindfulness practices and intentional breathing
Develop a realistic and sustainable plan for resiliency